Fruits, Vegetables And Happiness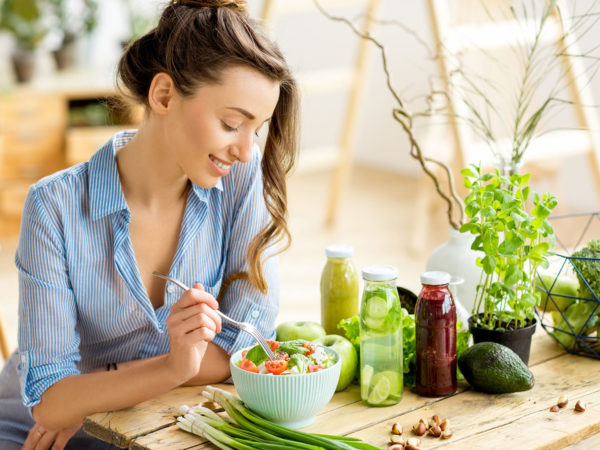 If that connection seems a bit far-fetched, consider that these new findings come from a British study that followed more than 40,000 individuals in the United Kingdom over a span of seven years. The study participants reported on their fruit and vegetable consumption by completing questionnaires that asked how many portions of each they ate on a typical day and how many days they ate any of these foods. They also were queried about their mental health, family situation and lifestyle. Researchers from the University of Leeds and the University of York compared the respondents' fruit and vegetable consumption with their mental health as reported on each periodic questionnaire. The investigators also factored in each participant's age, current health, income, marital status, number of children, employment status, whether or not they smoked and how many days a week they exercised (by walking for at least 10 minutes) if at all. Results showed that eating a single extra portion of fruit or vegetables daily could benefit mental health as much as walking 8 days a month for at least 10 minutes each time. The researchers noted, however, that despite the known psychological benefits of eating more fruits and veggies, most people in the UK still consume less than the currently recommended five portions a day. They also acknowledged that the study didn't prove that eating more fruits and vegetables improved well-being, but that it did demonstrate an association.
My take? This interesting conclusion supports similar findings from New Zealand's University of Otago published in 2018. That study found that positive moods and lower levels of depression were associated with the amount of uncooked produce young adults ate. The researchers noted that many fruits and vegetables provide the greatest number of nutrients when consumed raw. They theorized these foods would thus have the most beneficial impact on mood and brain chemistry in their natural state. The 10 food items most strongly associated with positive mental health in the New Zealand study were carrots, bananas, apples, spinach and other dark leafy greens, grapefruit, lettuce, citrus fruits, fresh berries, cucumber and kiwi fruit. 
Source:
Neel Ocean et al, "Lettuce be happy: A longitudinal UK study on the relationship between fruit and vegetable consumption and well-being," Social Science and Medicine, January 7, 2019, doi/10.1016/j.socscimed.2018.12.017
Also in this week's bulletin: