Another Reason To Eat More Fiber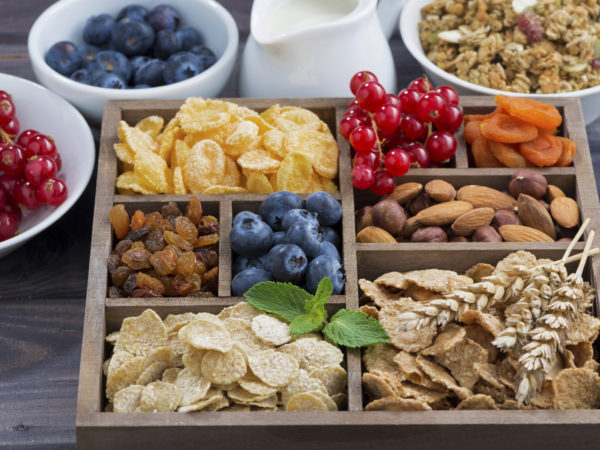 Immune cells in the brain called microglia can become inflamed as we get older and produce chemicals that can impair cognitive function. A new study – in mice – found that consuming more fiber reduced that inflammation and suggests that the lack of fiber in the diets of older humans could be harmful for the brain. The study, conducted at the University of Illinois, focused on butyrate, a short-chain fatty acid that has anti-inflammatory properties and inhibits production of damaging chemicals by inflamed microglia. One of those chemicals, interleukin-1b, has been linked to Alzheimer's disease in humans. The researchers reported that a high fiber diet elevated butyrate in the mice, reducing inflammation in their intestines and brains.
Could consuming more fiber have the same effects in humans? We don't know yet, but Rodney Johnson, corresponding author of the study, noted that most older adults consume 40 percent less dietary fiber than recommended. "Not getting enough fiber could have negative consequences for things you don't even think about, such as connections to brain health and inflammation in general," he added.
Source:
Rodney W. Johnson et al, "Butyrate and Dietary Soluble Fiber Improve Neuroinflammation Associated with Aging in Mice." Frontiers in Immunology, August 14, 2018; 9DOI: 10.3389/fimmu.2018.01832
Also in this week's bulletin: