For Teens, Less Sleep Leads To More Sugar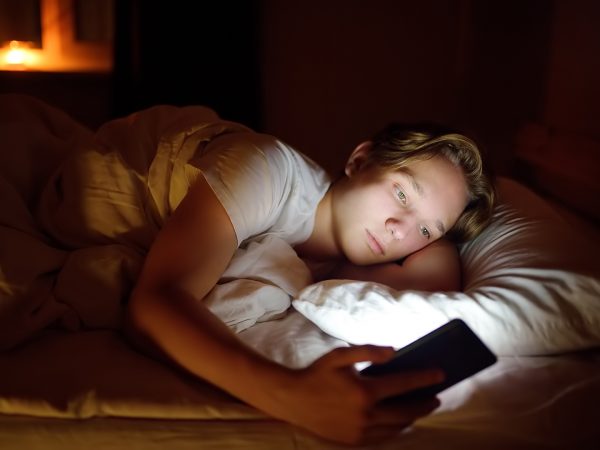 Burning the midnight oil doesn't just lead to drowsiness the next day. According to one recent study, teenagers who stay up late and skimp on sleep tend to make poor food choices, too. Researchers at Brigham Young University analyzed the sleep and dietary patters of 93 adolescents. For one week, the participants spent 6.5 hours in bed each night, which was considered "short sleep." For another week, they spent 9.5 hours in bed each night, which was considered "healthy sleep." The researchers also measured the amounts of calories and micronutrients they consumed, as well as the types of food and glycemic loads of the foods.
They found that when teens got less sleep, they consumed more foods and beverages high in carbohydrates and added sugar — typically after about 9 p.m. — than when they got more sleep. They also ate fewer fruits and vegetables during the day. Interestingly, they didn't consume more calories when they slept less, but they did make poorer food choices. All told, they consumed an extra 12 grams of sugar each day. That could add up to a gain of more than 4.5 pounds a year.
"These experimental findings suggest that adolescents who have insufficient sleep exhibit dietary patterns that may increase the risk for negative weight and cardiometabolic outcomes," write the researchers. "Future health promotion efforts should include promoting optimal sleep to increase healthy dietary habits." The results were published online on December 17, 2021 in SLEEP.
Try this recipe today: Good Earth Kale Cobb
---
Sign up for more Dr. Weil newsletters:
---