Feeling Younger Is Good For Your Brain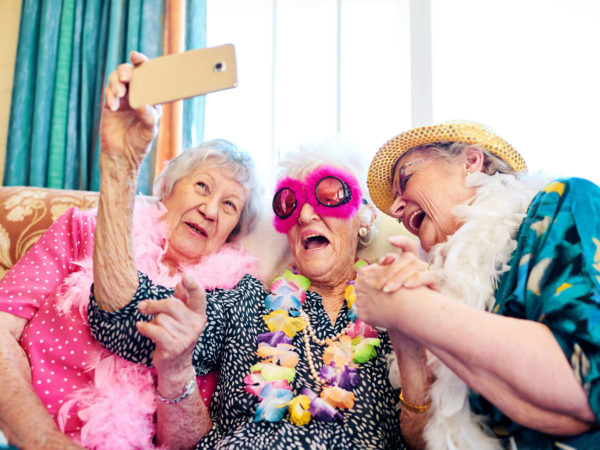 If you feel younger than your age, your brain may not show many signs of aging. According to a team of Korean researchers, how old you feel is your "subjective age" and can be younger or older than your chronological age. Lead investigator Jeanyung Chey and her team have been exploring the link between subjective age and brain aging using MRI brain scans. The tests measured gray matter volumes in various brain regions of 68 healthy people ranging in age from 59 to 84. The study participants also answered questions about whether they felt older or younger than their age as well as their views of their overall health.
The researchers also evaluated the participants' cognitive abilities. The MRIs showed increased gray matter in key brain regions of participants who felt younger than their age. These individuals also scored better on memory tests, viewed their health as better than average and were less likely to report depressive symptoms than those who felt older, the researchers reported. They said they didn't know for sure if the brain characteristics they saw are responsible for subjective age but suggested that the individuals who felt younger were more likely to lead a physically and mentally active life, which could benefit their brain health.
My take? These interesting findings may help explain why some people feel younger than their age while others feel older. Either way, we're all aging day by day, and the number of years may be of less consequence to health that how we spend them. My view is that graceful aging has the potential to bring greater worth and enjoyment to human life, much as wine, whiskey, and cheese can become more valuable with the passage of time, garnering enhanced taste, texture and richness. Trees can become sturdier and more bountiful; violins may provide a richer, mellower sound as they are played; and antiques become more treasured as they survive more history and become increasingly scarce.
Source:
Seyul Kwak et al, "Feeling How Old I Am: Subjective Age Is Associated With Estimated Brain Age." Frontiers in Aging Neuroscience, June 7,2018, doi.org/10.3389/fnagi.2018.00168
Also in this week's bulletin: