Eating Less Red Meat Tied To Lower Cancer Risk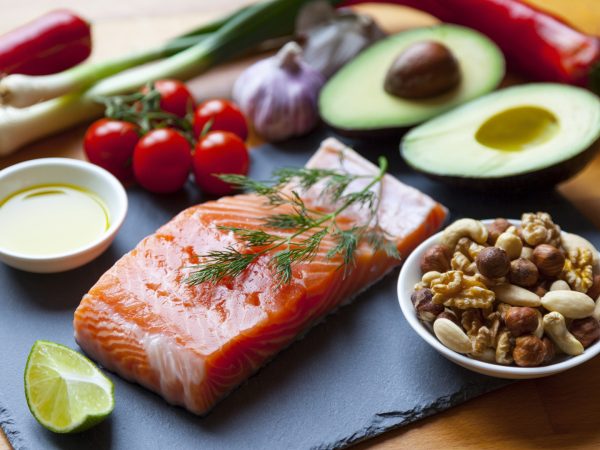 Swapping out steak for salmon or a salad could help lower the risk of developing cancer. That's according to researchers from the University of Oxford in the United Kingdom. They analyzed data from 472,377 British adults between ages 40 and 70, who filled out questionnaires about their diet, including their consumption of meat, fish, and plant-based foods. Based on an average of 11 years' worth of health records for each participant, the investigators calculated the incidence of new cancers that had been diagnosed during that time.
They found that, compared to those in the investigation who ate red meat more than five times a week, those who ate fish but not meat had a 10 percent lower risk of all cancers. In addition, those who were vegetarian or vegan had a 14 percent lower risk. People who ate five or fewer weekly servings of meat were 2 percent less likely to develop cancer.
The researchers found a reduction in the risk for specific types of cancer, as well. For example, people who limited their meat consumption to five times or less per week had a 9 percent lower risk of colorectal cancer compared to those who ate meat more often. Men who ate fish but not meat had a 20 percent lower risk of prostate cancer and vegetarian men had a 31 percent lower risk of the disease than their meat-eating peers.
Although they do not necessarily show cause and effect, the findings — published in BMC Medicine — add to a growing body of research that supports the benefits of plant-based diets.
Try this recipe today: Smoked Salmon Nori Rolls
---
Sign up for more Dr. Weil newsletters:
---