Do You Really Need A Mask?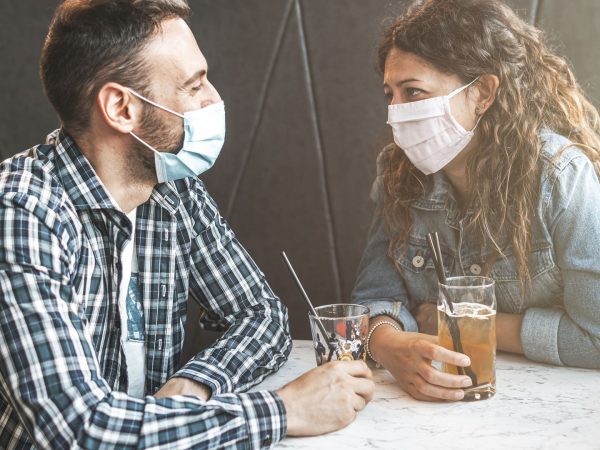 The researchers wanted to determine how people without symptoms of COVID-19 could infect others when they speak, sing or laugh. To find out they used a high-speed camera to film the movement of a mist of tiny droplets exhaled during ordinary speech in an indoor space without good ventilation. The team selected certain phrases to include patterns of speech that affect turbulent flows in a speaker's exhalation. They found that indoors, normal conversations can spread exhaled droplets at least as far six feet. According to Princeton's Howard Stone "if you speak for 30 seconds in a loud voice, you are going to project aerosol more than six feet in the direction of your interlocutor." He and his co-author, Manouk Abkarian, concluded that while masks don't completely block the flow of droplets, they play a critical role in disrupting the jet-like air flow from the speaker's mouth and prevent their quick transport farther than one foot.
My take? An analysis of 172 studies published in June 2020 looked at various ways to prevent transmission of COVID-19 and concluded that wearing a mask significantly reduces the risk of an infected person passing it along. Another study found that even loose-fitting surgical masks blocked almost all contagious droplets the wearers breathed out. And research found that wearing masks indoors at home as a precaution, without knowledge if anyone in the household was infected, reduced transmission by 79 percent.
Source:
Howard A. Stone and Manouk Abkarian et al, "Speech can produce jet-like transport relevant to asymptomatic spreading of virus," Proceedings of the National Academy of Sciences, September 25, 2020: doi.org/10.1073/pnas.2012156117
More current health news from this week's bulletin:
---
Sign up for more Dr. Weil newsletters:
---