Cutting Back On Salt For Better Sleep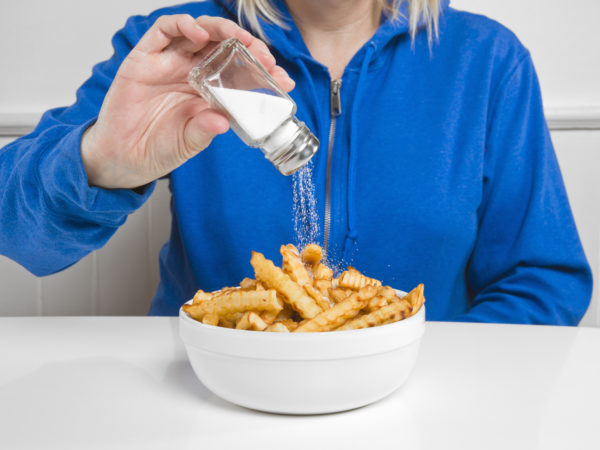 If you wake frequently at night to go to the bathroom, reducing your daily salt intake might help you get more sleep. Researchers in Japan tested this lifestyle strategy with a group of 321 men and women who had sleeping problems. A group of 223 study participants managed to cut their salt intake from 10.7 grams per day to 8 grams daily. Over the 12-week duration of the study, the average nighttime need to urinate dropped from 2.3 times to 1.4 times. Another group of 98 participants who increased their salt intake from 9.6 grams daily to 11 grams found that they needed to urinate 2.7 times per night, up from 2.3 times. The researchers noted that most people over the age of 60 (and many under 60) wake one or more times per night to urinate. Study leader Matsuo Tomohiro of Nagasaki University said because this was the first study to look at the effect of salt consumption on nighttime urination, its results need to be confirmed in larger studies.
Source:
Matsuo Tomohiro et al, "Nighttime Urination Reduced by Cutting Salt." Study presented at the European Society of Urology Conference in London, March 26, 2017.
Also in this week's bulletin:
Interested in expanding your knowledge on the latest in nutrition, healthful living and integrative medicine from internationally recognized experts including Andrew Weil, M.D., Donald Abrams, M.D., Victoria Maizes, M.D., Clint Woods, and more? Learn more about the 14th annual Nutrition Conference, Nutrition & Health: State of the Science and Clinical Applications, held May 1-3, 2017, at the Arizona Biltmore Hotel in Phoenix, Arizona.