Can Blue Light Shorten Life?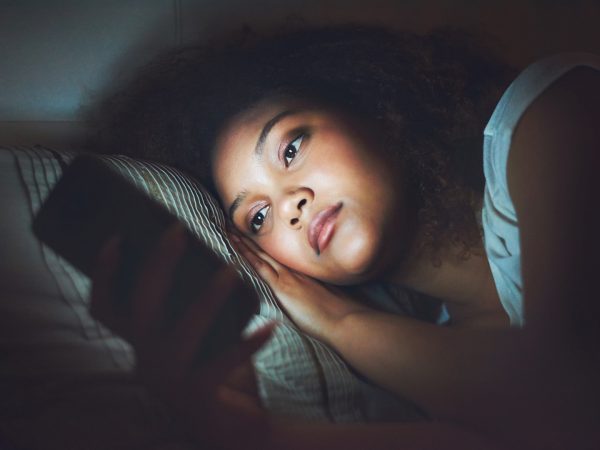 A study from Oregon State University suggests that blue light from smart phones, tablets and laptops can shorten life, possibly by damaging cells in the brain and retinas. So far, the researchers have demonstrated this effect only with common fruit flies, which share cellular and developmental mechanisms with humans. After exposure to 12 hours of blue light and 12 hours of darkness, the investigators found that the flies' lives were shorter than those of flies kept in total darkness or in light without blue wavelengths. The team reported that flies exposed to blue light had damage to their retinal cells and brain neurons as well as their ability to climb the walls of their enclosures. Even genetically mutated flies with no eyes had the same damage, suggesting that they didn't have to see light to be harmed by it.
The researchers noted that this type of light hasn't been around long enough to gauge its effects on the human lifespan. In the meantime, they suggested using eyeglasses with amber lenses to filter out blue light for protection (make sure to get those that have been tested for their blue-light blocking capability) and setting phones, laptops and other devices to block blue light.
Source:
Trevor R. Nash et al, "Daily blue-light exposure shortens lifespan and causes brain neurodegeneration in Drosophila." npjAging and Mechanisms of Disease, October 17, 2019
More from this week's bulletin:
---
---