What Are Those White Spots on Your Fingernails?
Published: 07/31/2014
Learn More:
Peel Away Nutrients?
Related:
Nutrition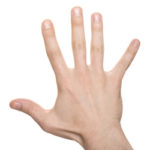 If you are experiencing white spots on your fingernails, there is no reason to stress. Known as leukonychia, these white spots are quite common. They are not due to a calcium or zinc deficiency, as is widely believed. Instead, they are usually from a past injury to the base of the nail – by the time you notice them, you may have forgotten about banging or knocking your finger. The spots can also result from an allergic reaction to cosmetics used on the nails, or can signal minor infection.
The good news is that leukonychia that comes from minor injury will disappear as your nails grow out, although this could take as long as eight months. If you wish to cover them with polish, choose a hypoallergenic or water-based brand, and use polish remover with a nonirritating (non-acetone) solvent.
Find out which vitamins are right for you.
Everyone's dietary needs are different based on a number of factors including lifestyle, diet, medications and more. To find out
what vitamins you need
, take the
Weil Vitamin Advisor
. This 3-step questionnaire requires just minutes to complete, and generates a free, no-obligation vitamin and nutritional supplement recommendation that is personalized to meet your unique nutritional needs.
TOP PICKS
WE RECOMMEND


Treating Nail Fungus
Fungal infections of the nails can be a persistent and sometimes embarrassing problem, and occasionally can become painful.
Read More

WE RECOMMEND


Can Gel Manicures Cause Cancer?
I've heard that gel manicures aren't a good idea because they can lead to cancer. Is this true?
Learn More

ASK. DR. WEIL


Peel Away Nutrients?
My mother always said the skin of fruits and vegetables contains the most nutrients. Can you tell me if this is true?
See Answer

TODAY'S HEALTH TOPIC


The Value of Vitamins
In December 2013, news outlets across the nation reported the blunt, surprising conclusion of an opinion piece in the December issue of the Annals of Internal Medicine.
Read More
Age Spots? Post acne marks? UV damage?
Before considering a derm or drastic measure, discover Dr. Weil for Origins™ Mega-Bright Skin Tone Correcting Serum. Although it's not the same as a medical treatment, 83% of those tested showed a visible reduction in the appearance of dark spots in just 4 weeks. Click to read reviews from real women and see why they love Mega-Bright. Order today from Origins.com & it ships free!
YESTERDAY'S TIP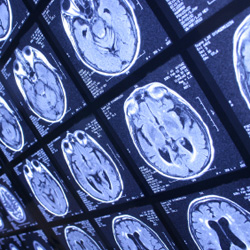 Fear of Falling?
It's not uncommon to fall, especially as we get older. Preventing falls is a smart way to prevent injury – including serious ones such as broken bones. Try these simple steps to help prevent falls.