Is Coconut Oil Good For You?
Published: 07/02/2014
Learn More:
Alpha-Lipoic Acid
Related:
Vitamin Library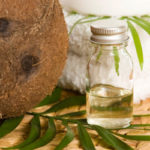 I am increasingly persuaded that consuming modest amounts of natural saturated fats such as virgin coconut oil is not hazardous. Although some controversy still persists, a couple of tablespoons daily appears to be safe, and likely offers health benefits.
Coconut oil also appears to be an excellent choice to apply to the skin. Although I prefer skin care products with natural anti-inflammatory activity, some components of coconut oil have been studied for their benefits to both skin and hair. The lauric acid found in coconut oil is available in a wide variety of skin and hair care products, including body and facial cleansers, soap and sunscreens. Clinical research supports the safety of these products in general, and the utility of coconut oil to help moisturize skin in particular. Try them!
Find out which vitamins are right for you.
Everyone's dietary needs are different based on a number of factors including lifestyle, diet, medications and more. To find out
what vitamins you need
, take the
Weil Vitamin Advisor
. This 3-step questionnaire requires just minutes to complete, and generates a free, no-obligation vitamin and nutritional supplement recommendation that is personalized to meet your unique nutritional needs.
TOP PICKS
WE RECOMMEND


Healthy Lunch Ideas
Looking for a noon meal that costs less, tastes better, and is healthier than most dining out options?
Read More

WE RECOMMEND


Coconut & Carrot Salad
Fresh and vibrant flavors of coconut, carrots and beets mingle in this simple, crisp salad.
Learn More

ASK. DR. WEIL


Eco-Friendly Cookouts?
My family loves summer barbecues, but I've resisted this year because all the stuff needed is bad for the environment. Any thoughts on this issue?
See Answer

TODAY'S HEALTH TOPIC


Alpha-Lipoic Acid (ALA)
Alpha-Lipoic Acid is vital to cellular energy production, and helps to neutralize the damage caused by free radicals.
Read More
Want to Eat Anti-Inflammatory?
From the best cooking techniques, grains and oils to which fish to enjoy (and which to avoid), eating for your health doesn't have to be challenging – with the right guidance. Dr. Weil on Healthy Aging has simple yet informative lists for shopping, preparing and cooking your foods. We cover the anti-inflammatory diet from A-Z – start your 14-day free trial today and save 30% when you join!
YESTERDAY'S TIP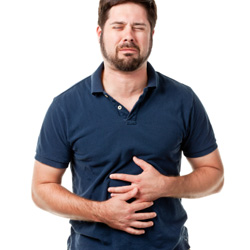 6 Ways To Address Stomachaches Naturally
If your gastrointestinal health could use some support, consider these natural remedies. Each is effective at addressing specific digestive concerns, from constipation to gas.
What Dr. Weil Recommends For Stomach Ailments