How Healthy Is Your Cereal?
Published: 02/05/2014
Learn More:
Choline
Related:
Vitamin Library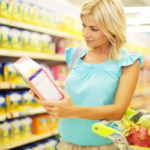 This tip is courtesy of Dr. Weil on Healthy Aging – start your free trial today for more tips on how to choose healthy foods.
I'm not a big fan of cereals. I prefer breakfast options that offer some protein and healthy fat to keep blood sugar steady and hunger at bay through the morning. But if cereals are part of your morning routine, you should know that just avoiding the brightly colored boxes of sugarcoated kids' versions may not be enough to assure the healthiest breakfast option. Sugars, over-processed grains and altered fats can be hidden in many cereals – including those that are marketed as "healthy." Consider the following when choosing cereals:
Sugars: Choose unsweetened products or varieties with eight grams of sugar or fewer per serving. Be aware that cereals with dried fruits provide additional sugar that can quickly add up. Instead of dried fruit (which contains concentrated natural fruit sugars, and often has added sugar), add fresh, whole fruit to your cereal.
Fiber: Aim for at least three grams of fiber per serving. The terms "whole grain" and "whole wheat" are not always good indicators that fiber content will be substantial, especially if they appear as "flour" on the ingredient panel. Some healthful choices are steel-cut oats, bran and wheat germ cereals, and whole grain cereals with actual bits of grain and no added sugars.
Fats: Avoid any product that contains hydrogenated fats or trans-fats.
Find out which vitamins are right for you.
Everyone's dietary needs are different based on a number of factors including lifestyle, diet, medications and more. To find out
what vitamins you need
, take the
Weil Vitamin Advisor
. This 3-step questionnaire requires just minutes to complete, and generates a free, no-obligation vitamin and nutritional supplement recommendation that is personalized to meet your unique nutritional needs.
Want More Healthy Breakfast Options?
Join Dr. Weil on Healthy Aging! From Banana-Walnut Oatmeal to a tasty Wake-Up Smoothie, our anti-inflammatory recipes offer nutrition and taste. Plus we have recipes for snacks, lunches and dinners, seasonal food suggestions and shopping list guides. Start your 14-day free trial now and save 30% when you join!