Help for Canker Sores
Published: 06/15/2013
Learn More:
Congestive Heart Failure (CHF)
Related:
Condition Care Guide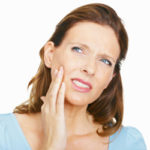 If you find that daily stress and fatigue manifest as canker sores you aren't alone. Mouth ulcers (aphthous ulcers) are common and can be very painful, even if they are barely visible. The cause of canker sores remains unknown, although a popular theory holds that they are autoimmune in nature – the result of an attack by the immune system on the body's own tissues. They may also be a result of deficiencies of folic acid, iron or vitamin B12.
Canker sores are often triggered by stress, fatigue, certain foods (including nuts, acidic foods and sweets) and occasionally by toothpaste containing the additive sodium lauryl sulfate. While they are painful, there are ways to reduce discomfort and speed the healing process. Try making a tablet of DGL (deglycyrrhizinated licorice) extract into a paste, or make a paste from DGL powder and coat the paste over the sore. Do this four times a day until the sore has disappeared. A daily B-100, B-complex vitamin supplement may also help support the health of oral mucosa.
Perhaps most important are mind-body approaches, such as visualization, hypnosis or relaxation techniques, which can reduce the frequency and severity of outbreaks.
Find out which vitamins are right for you.
Everyone's dietary needs are different based on a number of factors including lifestyle, diet, medications and more. To find out
what vitamins you need
, take the
Weil Vitamin Advisor
. This 3-step questionnaire requires just minutes to complete, and generates a free, no-obligation vitamin and nutritional supplement recommendation that is personalized to meet your unique nutritional needs.
A Challenge for Your Body, Mind and Spirit!
Looking for a challenge? How about achieving a healthier diet, more resilient mind, and uplifted spirit – in just eight weeks? SpontaneousHappiness.com can help: we have the information, interactive tools and support to help you reach these goals. Each week provides simple, sustainable steps for a renewed, vital body, mind and spirit. Learn more – start the 10-day free today!