Healthy Resolution: Supplementing Your Healthy Lifestyle
Published: 01/14/2014
Learn More:
Are Relaxation Drinks Worthwhile?
Related:
Food Safety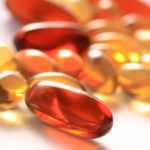 Each Tuesday in January we present healthy resolutions for the New Year. Consider including them in your healthful lifestyle routine!
While there is ongoing debate over the optimal use of supplements and their effectiveness, and while supplements cannot take the place of a healthy diet, I recommend them for a variety of reasons:
A good daily multivitamin/multi-mineral supplement can work as insurance against gaps in the diet – for example, to cover those days when you are on the road and simply can't get the fruits and vegetables you need.
The more regularly we supply our bodies with antioxidants and phytonutrients, the better our nutritional requirements will be met on a daily basis, and the better our overall health will be.
Supplements can provide natural therapeutic agents in optimal dosages that may be difficult to obtain from diet alone, and that may help lower the risk of age-related diseases.
The new Weil Vitamin Advisor offers a free, personalized recommendation based on your health history and provides high-quality, exclusive formulas. Visit today and see what is suggested for you!
Find out which vitamins are right for you.
Everyone's dietary needs are different based on a number of factors including lifestyle, diet, medications and more. To find out
what vitamins you need
, take the
Weil Vitamin Advisor
. This 3-step questionnaire requires just minutes to complete, and generates a free, no-obligation vitamin and nutritional supplement recommendation that is personalized to meet your unique nutritional needs.
Lower Your Blood Pressure Naturally
RESPeRATE™ is the first medical device clinically proven to lower blood pressure with no side effects. This revolutionary device harnesses the power of breathing to lower blood pressure naturally. Featured in Mayo Clinic's "On High Blood Pressure," Doctor recommended.