Can This Supplement Help Boost Your Mood?
Published: 07/01/2013
Learn More:
Is Hair Analysis Worthwhile?
Related:
General Health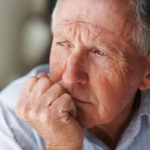 Looking for a quick mood booster and something to relieve pain? Consider SAMe (pronounced "Sammy"). A naturally occurring molecule with the complex name S-adenosyl-L-methionine (also known as S-adenosyl methionine), SAMe is found throughout the body, with especially high concentrations in the adrenals, liver and brain. As a supplement, SAMe has been extensively studied as both an osteoarthritis pain reliever and an antidepressant, with generally positive results. We don't know how it works, but we do know that it tends to take effect quickly, often lifting mood in days rather than weeks as is common for another antidepressant supplement, St. John's Wort.
Those with bipolar disorder should avoid it, but it appears to be otherwise quite safe. Look for products that provide the butanedisulfonate form in enteric-coated tablets. The usual dosage is 400 to 1,600 milligrams daily, taken on an empty stomach. Take lower doses (under 800 milligrams) once a day, a half hour before the morning meal. Split higher doses, taking the second a half hour before lunch. Talk with your doctor about taking SAMe with prescribed antidepressants or other medications as it has also been shown to enhance the effectiveness of certain prescription agents. It may be especially useful for people who suffer from pain as well as depression – a common combination of problems.
Find out which vitamins are right for you.
Everyone's dietary needs are different based on a number of factors including lifestyle, diet, medications and more. To find out
what vitamins you need
, take the
Weil Vitamin Advisor
. This 3-step questionnaire requires just minutes to complete, and generates a free, no-obligation vitamin and nutritional supplement recommendation that is personalized to meet your unique nutritional needs.
Natural Healing Orthotic Sandals
Shop the Orthaheel Summer Sale – up to 30% off. Dr. Weil recommends footwear and orthotic inserts with Orthaheel technology, an innovative design which helps restore foot function and provide natural pain relief from foot, ankle and knee pain commonly associated with over-pronation. Orthaheel's podiatrist-designed sandals are stylish summer options that happen to be healthy for you too. Visit www.orthaheelusa.com today to see our collection for women and men.