5 Ways To Make the Healthiest Salad
Published: 07/20/2014
Learn More:
The Great Wasabi Experiment
Related:
Dr. Weil Photo Galleries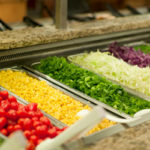 Instead of choosing iceberg lettuce with ranch dressing, why not switch out some ingredients for a salad that will not only taste delicious, but provide you with the nutrients you need to keep your energy levels high? Try these suggestions the next time you make a salad – you can use these at the salad bar too!
Greens: Choose dark leafy greens such as Swiss chard, kale or spinach. They are good sources of vitamins A and K, contain minerals and phytonutrients, and add a dose of fiber to salad bowl.
Vegetables: You can't go wrong adding almost any veggie to your salad bowl, as they are rich in flavonoids and carotenoids and have antioxidant and anti-inflammatory properties. Go for a little bit of everything from the color spectrum. Consider yellow bell pepper, Brussels sprouts, broccoli, beets, carrots, avocados and onions for a variety of interesting tastes and textures.
Protein and Healthy Fat: Add some protein and healthy fat for energy – healthful choices include cooked wild Alaskan salmon, a good source of omega-3 fatty acids; steamed edamame, which provides isoflavones that are protective against cancer; omega-3 enriched hard-boiled eggs; an avocado; or some organic, hard cheese such as Jarlsberg or Parmesan. Kidney and black beans are also excellent protein-rich choices.
Grains: While not essential, if you like them, add some whole grains to your salad. Brown rice, quinoa and barley are tasty, low-glycemic-load additions.
Dressing: To minimize additives and unhealthy oils, make your own dressing. A base of extra virgin olive oil, fresh lemon juice, some vinegar and fresh herbs can be dressed up however you want: add some spicy mustard, crushed garlic or red pepper flakes – the choices are unlimited and the result will be tastier and healthier than store-bought dressing.
Get more nutrition information – including shopping guides, hundreds of recipes and exclusive "how-to" videos of Dr. Weil cooking when you start your 14-day free trial of Healthy Aging!
Find out which vitamins are right for you.
Everyone's dietary needs are different based on a number of factors including lifestyle, diet, medications and more. To find out
what vitamins you need
, take the
Weil Vitamin Advisor
. This 3-step questionnaire requires just minutes to complete, and generates a free, no-obligation vitamin and nutritional supplement recommendation that is personalized to meet your unique nutritional needs.
TOP PICKS
WE RECOMMEND


Cooking With Grains: Barley
Barley is the oldest known domesticated grain, grown as food for humans and animals, and as the basis of the first alcoholic beverages.
Read More

WE RECOMMEND


Gardening With Dr. Weil: Best Vegetable For Health
Dr. Weil explains why cruciferous vegetables such as cabbage and Brussels sprouts should be a focal point of the diet.
Learn More

ASK. DR. WEIL


Unnecessary Antibiotics?
If antibiotics work only against bacterial infections, why do doctors prescribe them so often for colds, flu, sore throats and other common viral illnesses?
See Answer

TODAY'S HEALTH TOPIC


How to Read a Vitamin Label
Labels on natural vitamin supplement bottles present a challenge to manufacturers: a great deal of information about a complex product must be squeezed into a tiny space.
Read More
Foods for Health
From "10 Vegetables You Need in Your Kitchen" to hundreds of recipes and monthly Seasonal Food guides, Dr. Weil on Healthy Aging has everything you and your family need to eat healthfully – and enjoy it! Sign up for your 14-day free trial today and check out our exclusive version of Dr. Weil's Anti-Inflammatory Food Pyramid, eating and shopping tips, and more!
YESTERDAY'S TIP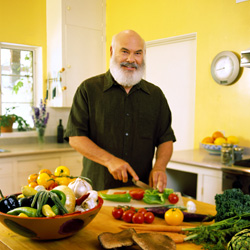 Dr. Weil's Five Pillars of Health
What would you consider to be the five pillars of health? Based on his research, Dr. Weil has five he suggests – learn more!
See What Dr. Weil's Pillars Of Health Are