5 Natural Mood Boosters
Published: 09/09/2013
Learn More:
Does Obesity Cause Migraines?
Related:
General Health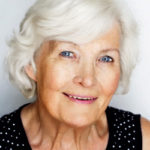 Yesterday's Daily Tip listed symptoms of depression; today we discuss some natural treatment methods for mild to moderate depression. In addition to following your doctor's recommendations and talking with a therapist, I suggest:
Getting regular exercise. For rapid benefits in alleviating depression, there is no better method than regular aerobic exercise. I recommend 30 minutes of continuous physical activity, at least five days a week for best results.
Checking your meds. Make sure you are not taking any over-the-counter or prescription medications that may contribute to depression.
Cutting out caffeine. Addiction to coffee and other forms of caffeine often interferes with normal moods and can aggravate depression.
Trying acupuncture. This modality has proven itself to be very useful in treating several mood disorders, including depression.
Meditating. This eastern tradition requires long-term commitment and does not produce immediate results, but can help get to the root of depression.
In addition, follow a well-balanced diet; include an antioxidant multi-vitamin/mineral supplement to ensure you are meeting your nutritional needs for all the essential nutrients; and consider B vitamins – especially folic acid and vitamin B6 – and fish oil (try 1,000 – 2,000 mg of EPA plus DHA per day), all of which can be helpful in supporting optimal mood.
To learn more about depression and other natural ways to address it, start your 10-day free trial of SpontaneousHappiness.com.
Find out which vitamins are right for you.
Everyone's dietary needs are different based on a number of factors including lifestyle, diet, medications and more. To find out
what vitamins you need
, take the
Weil Vitamin Advisor
. This 3-step questionnaire requires just minutes to complete, and generates a free, no-obligation vitamin and nutritional supplement recommendation that is personalized to meet your unique nutritional needs.
UV damage? Post acne marks? Age spots?
Before considering drastic measures, discover Dr. Andrew Weil for Origins™ Mega-Bright Collection. Those tested showed a visible reduction in the appearance of dark spots in just 4 weeks. It works so powerfully because nature's radiant Rosa Roxburghii complex helps correct visible discoloration and quell irritation to help prevent it from reappearing. Skin stays clear, bright and luminous. Safe and gentle on all skin tones.
For a limited time only, try the Mega-Bright serum FREE! Get a 1-week supply and Free Shipping with any Origins™ purchase. Use Code DARKSPOTS at checkout.