What Increases Iron Absorption?
What foods can I eat to help my body absorb more iron?
Andrew Weil, M.D. | July 29, 2021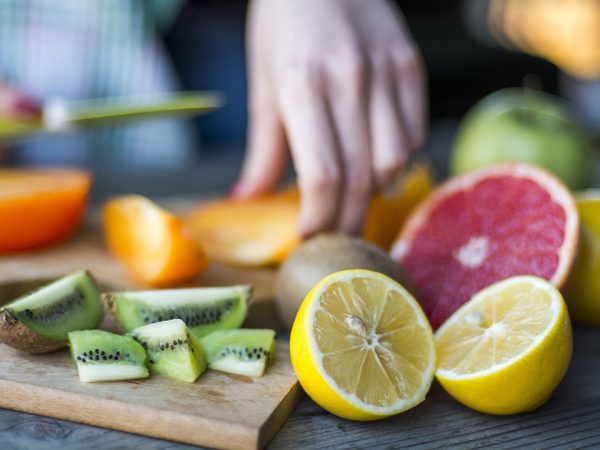 Iron is a crucial micronutrient for good health: We need it to make hemoglobin and myoglobin, two proteins that carry oxygen throughout the body. When you don't get enough iron, either from food or supplements, you can develop iron deficiency anemia. Symptoms include weakness, fatigue, lightheadedness, gastrointestinal woes, and problems with memory and concentration. You're more likely to have an iron deficiency if you're a premenopausal woman, are pregnant, or are a vegetarian. Women under age 50 need about 18 mg of iron a day, pregnant women need 27 mg a day, and all men as well as women over age 51 need 8 mg.
Most people should be able to get adequate amounts of iron from food. Good sources include lean meats, poultry, seafood, spinach, beans, peas, nuts, raisins, and iron-fortified cereals and breads. There are two types of dietary iron: heme and non-heme. Both are found in meat, poultry, and seafood. Non-heme is present in plant-based foods and iron-fortified foods.
Our bodies absorb heme iron better than non-heme iron. However, as you suggest, certain nutrients can improve the absorption of non-heme iron — or interfere with it. For example, consuming some heme iron with non-heme iron can help increase absorption of the latter. Foods richest in heme iron include oysters, clams, mussels, canned sardines or tuna, and liver and other organ meats.
But you don't have to eat animal products to improve your absorption of non-heme iron. Vitamin C can also help. For this reason, I recommended including more foods high in vitamin C to your diet if you're trying to improve your iron uptake. Good sources include citrus fruits, peppers, strawberries, broccoli, and tomatoes. Cooking in cast-iron pots and pans can also help add iron to food.
On the other hand, some nutrients can inhibit your body's absorption of iron. These include bran fiber and large amounts of calcium (as in calcium supplements). If you take supplemental calcium, do so apart from your meals to avoid any potential problems with iron absorption.
Andrew Weil, M.D.
Source:
National Institutes of Health Office of Dietary Supplements, "Iron," retrieved July 27, 2021. https://ods.od.nih.gov/factsheets/Iron-Consumer/