Safe Sources of Omega-3s?
I'm allergic to shellfish and possibly other fish, but I want to be sure to get the benefits of omega-3 fatty acids. Can I safely take fish oil supplements?
Andrew Weil, M.D. |April 29, 2003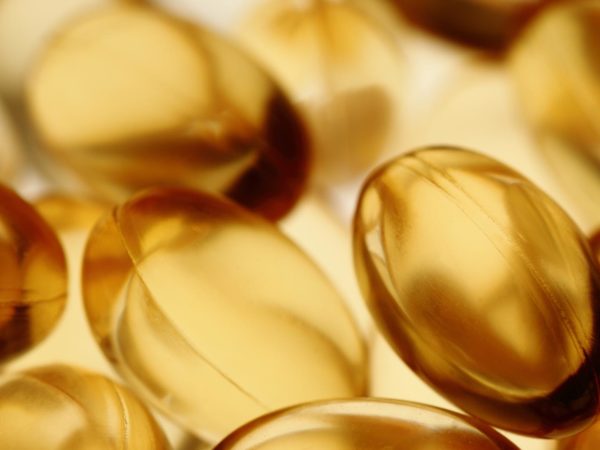 Updated 7/12/2005
A shellfish allergy shouldn't prevent you from safely taking fish oil supplements, but if you are allergic to fish as well, you could have a problem. In general, I recommend that healthy people get omega-3 fatty acids by eating oily fish (wild Alaskan salmon, mackerel, sardines, herring) at least three times a week instead of taking supplements. If you don't like fish, you can take fish oil capsules. And if you are a vegetarian, you can take omega-3 supplements made from algae (such as neuromins).
If you suspect that you have an allergy to fish, it would be worthwhile to find out for sure by getting allergy tested – ask your physician about this. If you do have fish allergy, you still can get enough omega-3 fatty acids without taking supplements simply by adding freshly ground flax seeds to your diet. Buy whole flaxseeds at a natural-food store, keep them in the refrigerator and grind a half-cup or so at a time, using a blender or coffee grinder. Every day, sprinkle a tablespoon on cereals, salads, potatoes, rice or cooked vegetables. The seeds have a nice, nutty taste. Walnuts also contain omega-3s. I use them in cooking and enjoy them as snacks, and I use walnut oil on salads. There are also designer eggs on the market that provide omega-3s, and you can get these essential fats from one green vegetable – purslane (Portulaca oleracea), a wild green with fleshy leaves that you may recognize as a common garden weed. In other parts of the world, people cultivate purslane and serve it as a vegetable; Greeks add it to soups, and some experts think it contributes to the heart-healthiness of the Mediterranean diet. If you garden, you can buy improved varieties of purslane seeds from specialty catalogs.
Andrew Weil, M.D.