Does Bergamot Lower Cholesterol?
I have high cholesterol and don't want to take a statin. What do you think of taking a bergamot supplement instead?
Andrew Weil, M.D. | August 24, 2018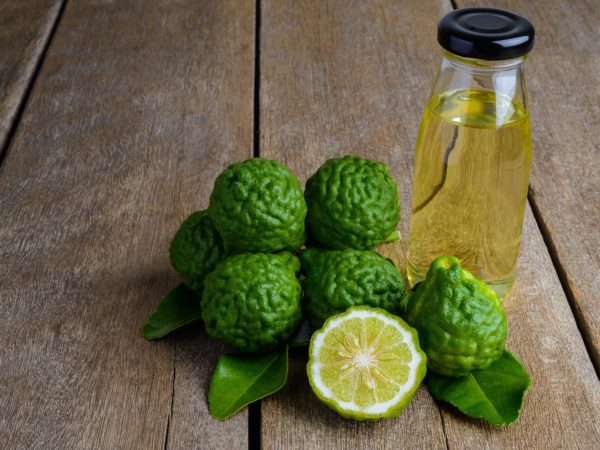 Bergamot is a bitter citrus fruit (Citrus Bergamia) native to the Calabria region of Italy. It is what gives Earl Grey tea its distinctive taste. The fruit looks like a yellowish orange and tastes more like a lemon. It is cultivated mainly for an essential oil from the colored peel that is used to scent foods, cosmetic products, and perfumes.
Four recent human studies have suggested that thanks to the flavonoids (plant-based antioxidants) it contains, bergamot extract can help reduce high cholesterol. The effect may be enough to enable people taking a statin to lower their dose without reducing the drug's effectiveness. The concentrated extract used in the studies was in capsule or tablet form. One study published in 2013 showed that cholesterol dropped significantly among 77 patients who took 1,000 mg of bergamot extract daily for one month, enabling them to cut their statin dose in half. Bergamot also has been shown to raise HDL ("good") cholesterol.
Statin drugs are widely used to lower LDL ("bad") cholesterol levels and protect against heart disease and heart attacks. They also have antioxidant and anti-inflammatory properties and can reduce plaque formation in coronary arteries by preventing oxidation of LDL cholesterol. While they can be very effective in this regard, they can cause muscle pain and rare liver toxicity. Other less serious side effects that tend to disappear over time include upset stomach, gas, constipation, and abdominal pain or cramps. Some individuals experience severe muscle pain that calls for discontinuing statin therapy.
At this point, we have no evidence from studies of bergamot that it offers benefit other than cholesterol reduction.
Heartburn was the only side effect noted in the few bergamot studies that have been done. We need more and longer studies to establish bergamot's safety. Bear in mind that research so far hasn't shown that bergamot alone can reduce cholesterol as effectively as statins. You should also be aware that according to a report in the Wall Street Journal, researchers had financial ties to bergamot supplement providers.
For moderately elevated cholesterol, I recommend non-prescription red rice yeast, a natural source of statins with fewer side effects. You might also consider fish oil supplements, which have anti-inflammatory effects, can help lower cholesterol, and have few side effects. You can learn more about cholesterol control here.
Andrew Weil, M.D. 
Source:
P.P. Toth et al, "Bergamot Reduces Plasma Lipids, Atherogenic Small Dense LDL, and Subclinical Atherosclerosis in Subjects with Moderate Hypercholesterolemia: A 6 Months Prospective Study." Frontiers in Pharmacology, January 6, 2016, doi: 10.3389/fphar.2015.00299