UMC: A National Leader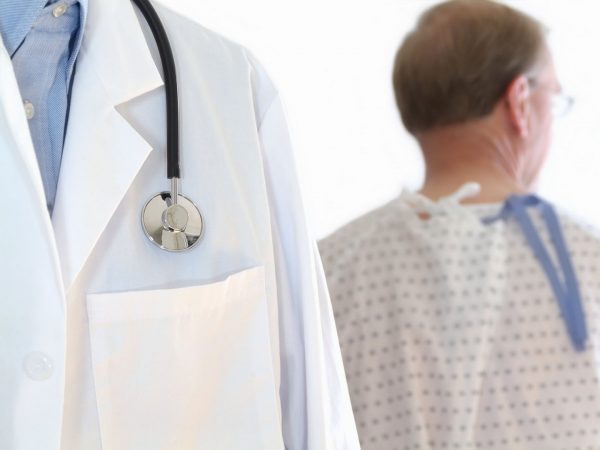 TUCSON, Ariz., November 3rd, 2009 — University Medical Center (UMC) Tucson, the hospital base of the Arizona Center for Integrative Medicine (AzCIM) founded by Andrew Weil, M.D., has been named one of the 10 best hospitals in the United States by Becker's Hospital Review, a publication directed at hospital administrators. The facility was chosen because it helps to "establish the bar for excellence" among hospitals, according to an article in the publication. The choice was just the latest of several prestigious awards garnered by UMC.
Dr. Weil was singled out for mention in the magazine's explanation of why UMC was chosen. The hospital is pushing "the quality envelope in many directions" which, according to the magazine's report, includes both its "large, high-tech research enterprise" and AzCIM, integrative medicine program founded and directed by Dr. Weil.
Dr. Weil said he was "delighted" at the news and noted that "the Arizona Center for Integrative Medicine is the world's leader in training doctors, nurse practitioners and medical residents in medicine of the future – that is, cost-effective medicine with a focus on lifestyle, disease prevention, and an expanded range of therapeutic options. Its presence distinguishes the University Medical Center from other health care facilities."
Victoria Maizes, M.D., executive director of AzCIM, applauded Becker's Hospital Review "for including integrative medicine in its criteria for top hospitals. I look forward to a time when all hospitals are measured by the care with which they tend to lifestyle interventions and healing environments."
UMC Tucson was also recognized this year as one of only 15 major medical teaching institutions on the list of top hospitals by the Thompson Reuters survey, and received the elite Everest Award, which goes to the top 25 hospitals on the Thompson Reuters list. Thompson Reuters is a widely recognized information source for businesses. UMC also won the University Health System Consortium's Quality Leadership Award this year.
Other hospitals among the Becker's Hospital Review top 10 include Duke University Hospital, Durham, NC; Johns Hopkins Hospital, Baltimore, MD; Lehigh Valley Hospital, Allentown, PA; Massachusetts General Hospital, Boston, MA; Mayo Clinic, Rochester, MN; New York University Langone Medicine Center, New York, NY; Ronald Reagan UCLA Medical Center, Los Angeles, CA; University of Michigan Hospital and Health Centers, Ann Arbor. MI; Vanderbilt University Medical Center, Nashville, TN.