Andrew Weil, M.D., to Hold Series of Town Hall-Style Events Across the U.S.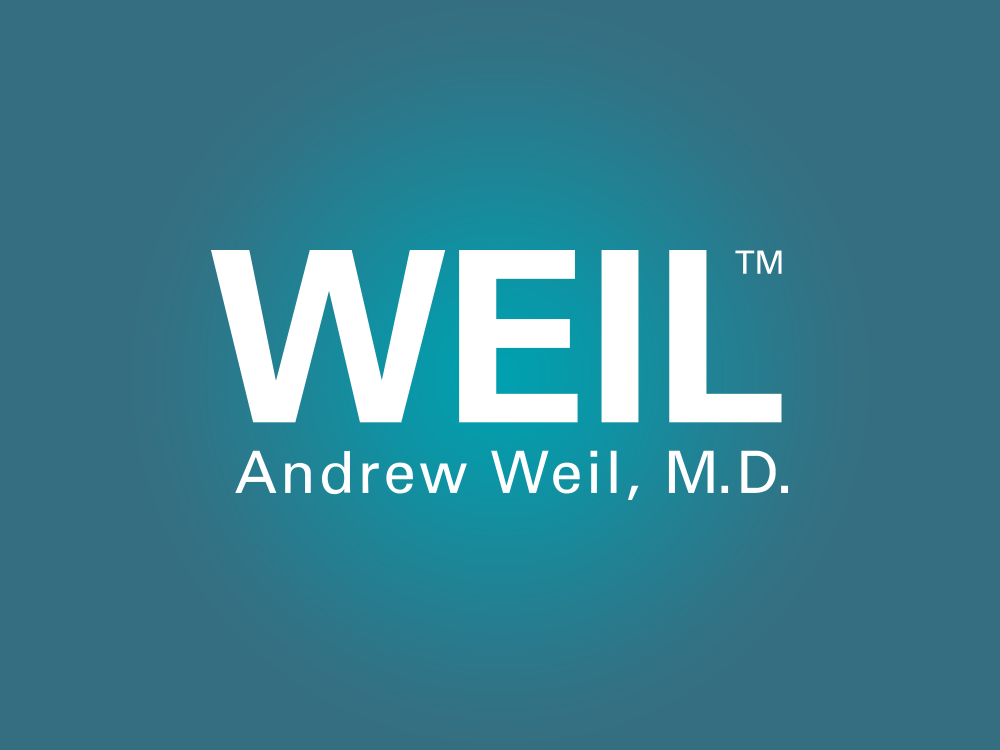 ANDREW WEIL, M.D., TO HOLD SERIES OF TOWN HALL-STYLE EVENTS ACROSS U.S.
New York Times Best-selling Author to Discuss Healthy Aging
August 2005: Andrew Weil, M.D., one of America's most trusted experts on health and well-being, will appear in town hall-style events in six cities this fall to discuss his forthcoming book, Healthy Aging: A Lifelong Guide to Your Physical and Spiritual Well-Being (to be published by Knopf on October 18). Friends' Health Connection and Origins Natural Resources will co-sponsor the six-city tour, with additional support from Alfred A. Knopf Publishers, Whole Foods Markets, CentraState Medical Center, Ability Magazine, Changing Hands Bookstore, Joseph Beth Booksellers and Transitions Bookplace. Each event will be presented in the form of a town hall meeting, with Dr. Weil interviewed on stage, followed by a question-and-answer session with the audience and a book sale/signing. The series is part of an 18-city tour to promote his new book.
During the events, Dr. Weil will discuss the concepts presented in his ground-breaking new work, Healthy Aging. The book outlines the multi-dimensional effects of aging, and the influence of genes, gender, and lifestyle on the aging process. Its topics include: the truth about would-be elixirs of life extension; how denying the fact that we are growing older impairs healthy aging; coping with the many physical, mental and emotional difficulties that become more commonplace later in life; and how to turn aging into an impetus for spiritual development. Dr. Weil will also comment on current medical studies and discuss the most promising areas of future research.
The event is designed to be informative, practical, and uplifting. It will draw on Dr. Weil's vast knowledge of both traditional and non-traditional approaches to health and healthy living and will feature the lifestyle strategies of longevity he has observed first-hand in different cultures from around the world.
Advance tickets cost $38 and include a complimentary copy of Dr. Weil's new book (which will retail for $28). Each event will begin at 7:00 PM and will be preceded by a health and information fair (6:00-7:00 PM) spotlighting a variety of natural products. More than 1,000 people are expected to attend in each city. For reservations, call 800-483-7436 or register online at www.friendshealthconnection.org.
Event Dates and Locations:
October 26: Garden Manor, Aberdeen, N.J.
October 27: Faneuil Hall, Boston, Mass.
November 3: Museum of Science and Industry, Chicago, Ill.
November 29: Glendale Civic Center, Glendale, Ariz.
November 30: Ackerman Union at UCLA, Los Angeles, Calif.
December 6: The InterContinental Hotel, Cleveland, Ohio
A graduate of Harvard Medical School, Dr. Weil is a world-renowned leader and pioneer in the field of integrative medicine, which is healing-oriented medicine that takes account of the whole person (body, mind, and spirit), including all aspects of lifestyle. Dr. Weil has dedicated the past thirty years to developing, practicing and teaching others about the principles of integrative medicine. He is currently clinical professor of medicine and public health and the founder and director of the Arizona Center for Integrative Medicine at the University of Arizona in Tucson.
Hailed by TIME magazine as one of the most influential people in the world, Dr. Weil has written a vast array of scientific articles and is the author of 10 books, including four consecutive #1 New York Times best-sellers: Spontaneous Healing, 8 Weeks to Optimum Health, The Healthy Kitchen (co-authored with chef Rosie Daley), and Eating Well for Optimum Health. He authors Self Healing, a widely read newsletter, contributes a monthly column to Prevention magazine; and his popular Web site can be found at www.DrWeil.com.
Live and Be Weil
Dr. Weil has most recently partnered with Origins Natural Resources in an exciting new wellness skin-care concept that features both topical and ingestible products. Aptly named
Dr. Andrew Weil for Origins™, products will hit Origins Retail stores and department stores in October 2005. Additional information will also be available at each Town Hall event.
Event Hosts:
About Friends' Health Connection (www.friendshealthconnection.org)
Friends' Health Connection is a non-profit 501(c)(3) organization that offers an unprecedented array of educational programs. Topics encompass the well-being of mind, body and spirit and include a complete continuum of health, wellness, motivation and lifestyle topics. In addition, we are proud to offer a one-of-a-kind, award-winning worldwide support network that links individuals with the same health problems on a customized, one-to-one basis for mutual support. Friends' Health Connection is affiliated with 47 hospitals and healthcare facilities.
About Origins Natural Resources (www.orgins.com)
Since its launch in 1990, Origins has provided a unique collection of botanically-based Skin Care, Color, Sensory Therapy and Bath and Body products. Origins is available in more than 425 department and specialty stores in the United States, as well as in over 125 Retail stores. Origins was introduced Internationally in 1991, and is currently sold in Australia, Canada, Denmark, France, Germany, Hong Kong, Japan, Korea, Malaysia, New Zealand, Singapore, Spain, Switzerland, Taiwan, Thailand and the United Kingdom.
Event Supporters:
About Ability Magazine (www.abilitymagazine.com)
Distributed by Time-Warner, ABILITY Magazine has a circulation of 165,000 and is the contemporary magazine of Health, Disability and Human Potential. ABILITY features the latest information on health, new technologies, the "Americans with Disabilities Act," employment opportunities, human interest stories, travel, leisure, and more.
About CentraState Healthcare System (www.centrastate.com)
CentraState Healthcare System is a non-profit community health organization consisting of an acute-care hospital, three senior living centers, a health education and activities center, a family medicine center, and a charitable foundation. It is a member of the Robert Wood Johnson Health Network and a clinical research affiliate of The Cancer Institute of New Jersey, a National Cancer Institute-designated Comprehensive Cancer Center.
About Changing Hands Bookstore (www.changinghands.com)
Established in 1974, Changing Hands Bookstore is the oldest and largest independent bookstore in Arizona. It was the recipient of the National 2003 Charles S. Haslam Award for Excellence in Bookselling. It was also named Best Bookstore by the Phoenix New Times and by Switch magazine. The bookstore features new, used and sale books, as well as a range of unique gifts. Changing Hands has played host to a number of bestselling authors, such as Sen. Hillary Clinton, Madeline Albright, Buzz Aldrin, Malcolm Gladwell and Bruce Campbell. It has also spearheaded notable literary events, including The First Fiction Tour and the Wine and Words Tour.
About Joseph-Beth Booksellers (www.josephbeth.com)
Joseph-Beth Booksellers is Cleveland's largest independent bookstore, featuring a full service restaurant and bar, an extensive collection of gift items, a children's store, weekly author events/book signings, and over 100,000 titles. Joseph-Beth focuses on customer service and community support. Located in Cleveland's newest outdoor lifestyle center, Joseph-Beth serves its customer beyond the pages of the book with events like "Wine, Dine & Sign" "Girl's Night Out" and its "Just For Kids" series.
About Transitions Bookplace (www.transitionsbookplace.com)
Transitions Bookplace is dedicated to personal growth inward, exploration and the pursuit of spirituality. The bookstore/cafe features a complimentary author lecture series that hosts over 300 plus authors a year. Transitions Bookplace is aligned with the cultural creative community and has a paid bookclub with benefits with a membership of 4000 plus members. Our community's interests are as varied as the 300 categories in our store. Sample categories dedicated to conscious living include, Buddhism, Christian Mysticism, Personal Growth and Transformation, Creativity, Meditation, Bodywork, Prosperity and New Science, Special interest categories include Chinese Medicine, Tantra, Addiction Recovery, Tarot and Consciousness.
About Whole Foods Market (www.wholefoodsmarket.com)
Founded in 1980 in Austin, Texas, Whole Foods Market is the world's largest natural and organic foods supermarket and America's first national certified organic grocer. The company currently has more than 160 stores in the United States, Canada, and the United Kingdom. The Whole Foods Market motto, "Whole Foods, Whole People, Whole Planet" captures the company's mission to find success in customer satisfaction and wellness, employee excellence and happiness, enhanced shareholder value, community support and environmental improvement.
Alfred A. Knopf Publishers will publish Healthy Aging on October 18, 2005. A full tour schedule will be available on the Knopf Web site, www.aaknopf.com. Knopf has previously published four #1 bestsellers by Andrew Weil, M.D. – Spontaneous Healing, 8 Weeks to Optimum Health, The Healthy Kitchen (co-authored with chef Rosie Daley), and Eating Well for Optimum Health.