Diana Weil: The Perfect Present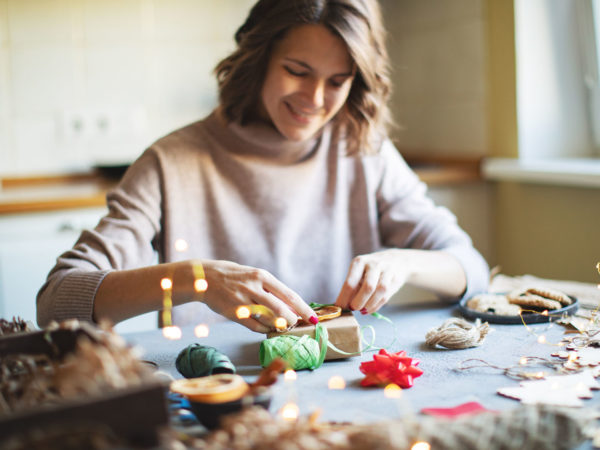 Editor's Note: Diana Weil is the daughter of Dr. Andrew Weil. Her column is intended to educate and guide our adult audience on how to interact and communicate with children on health and related matters.
It is snowing hard outside. I'm looking out from my desk in the middle of English class at the delicate, drifting flakes. I suddenly realize something terrifying! It's that time of year again when I have to get presents for all of my family members and friends. I find it very difficult to pick out that perfect gift. I lean over towards my friend and ask her what she would like for Christmas. She pauses for a minute pretending to think hard then says, "I don't know – get me anything."
This is a typical response that aggravates me and makes me not want to get them anything. Even though I hate it when people give this response, I can't help giving it myself. I think I give this answer because every time I receive a gift or money I feel bad for accepting it – even if I have worked my butt off for it. I know this not normal; it is however my reason for saying I don't know. There are a few other more sensible reasons for the "I don't know." For one, they could feel like – well you know it's really expensive and I don't want them to think they have to spend that much money on me. Or maybe really they just don't know.
I think a good rule is if you ask people what they want and they say I don't know DON'T ASK ANYMORE. It gets really annoying after awhile. Even if they don't give you an answer you can use your imagination.
I know that most people don't really believe it's only the thought that counts, but it's true. I once received a birthday gift of an inexpensive box of cookies called the "Little Bear Cookies" (that is a nickname my parents use for me) and it meant the world to me that someone would make a present so personal. I guess what I am trying to say is a good gift doesn't have to cost much. If you put some thought into it and make it personal, it will surely be appreciated.
Diana Dakota Weil