Wetter, Better Births?
How safe is a water birth? I would like to deliver my baby in water. What are the benefits (besides a possible reduction of pain for the mom) and the concerns of a water birth?
– April 16, 2003
Reviewed on 3/09/2010
My daughter was born underwater, because I was convinced that water birth is a safe non-traumatic experience. First introduced in the 1970s, water births have been gaining in popularity, particularly in Europe and, in fact, a recent study from Italy found that in uncomplicated deliveries they even may shorten the first stage of labor. On the other hand, last year doctors in New Zealand reported on four cases where newborns inhaled water after underwater delivery, developed respiratory distress and required oxygen for anywhere from five minutes to six hours after birth. Some needed antibiotics, too.
Unfortunately, water births have not been widely studied so that no one can assure women that labor and delivery are equally as safe for both mother and baby as conventional births. However, a recent national surveillance study in Great Britain found a mortality rate of 1.2 per 1000 live births of babies born in water compared to 1.4 per 1000 among a comparable group of low-risk women having conventional births.
Immersion in warm water during labor relaxes muscles, reportedly leading to less painful uterine contractions and shorter labor. The Italian study I mentioned above found that water birth was also associated with a lower episiotomy rate and less need for pain relief compared with other methods of delivery. Although I've heard claims to the contrary, this study found no difference in the length of the second stage of labor (when the baby is moving through the birth canal).
Water births usually are considered suitable for women with low risk pregnancies. Some hospitals now offer water birth facilities, and you can rent or buy inflatable tubs for water births via a number of Internet sites that also provide referrals to water birth practitioners. If you're considering a water birth at home, I urge you to work with a midwife or practitioner with experience in this mode of labor and delivery. You also should become familiar with the safety considerations listed by England's Royal College of Obstetricians and Gynecologists including temperature control of the water, the cleanliness of the tub, and a plan to deal with unexpected complications.
Dr. Andrew Weil
Advertisement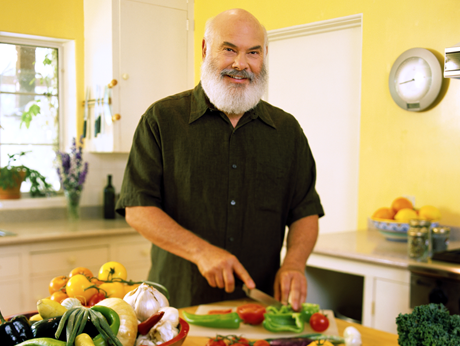 Related Weil Products
Women's health issues such as menopause, PMS and menstruation can often be effectively addressed through lifestyle, diet, and prudent supplementation. Get your free, personalized recommendation – start now!
Get Started