Wetter, Better Births?
How safe is a water birth? What are the benefits and risks?
Andrew Weil, M.D. | January 8, 2020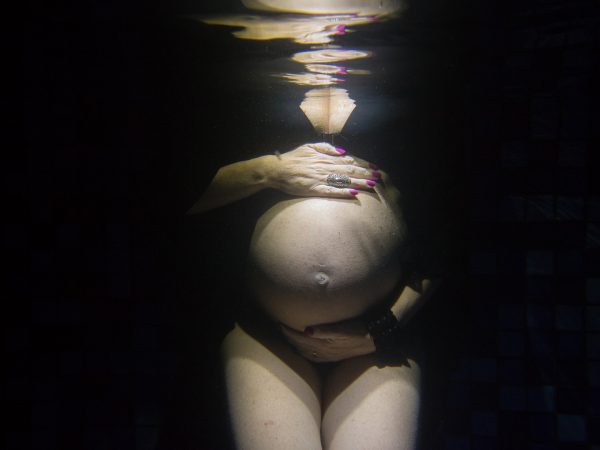 My daughter was born underwater because I was convinced that water birth is a safe, non-traumatic experience. Reportedly, water birth was described in a medical journal as long ago as 1805 but didn't become popular until the 1980s. The procedure is simple: a woman gives birth in a tub filled with warm water; the baby's head is lifted above the water and the body held until it is time to cut the umbilical cord.
According to a recent study of this practice by a team at the University of Michigan, few U.S. hospitals or birth centers offer tub births "because of perceived risk to the newborn," mainly suggested by reports of cord tearing or neonatal infections. The Michigan investigators note that while professional organizations tend to agree that women in labor should have access to water for comfort, ""not all support birth in the water."
For the study, the Michigan team analyzed 397 waterbirths and 2025 land births from two midwifery practices and found no differences in outcomes between the two and no differences in neonatal intensive care admissions. Postpartum hemorrhage rates were similar for both groups. At the University of Michigan, babies born in water are brought out almost immediately, as are their mothers, before the placenta is delivered "so that blood loss can be more accurately calculated." The babies take their first breath when removed from the tub.
Another investigation published in 2018 by the Cochrane Library, an international center that reviews medical research, looked at the results of 15 trials that included 3,663 women and compared water births with "land" births. It concluded that water immersion during the first stage of labor "probably results in fewer women having an epidural, but probably makes little or no difference to the number of women who have a normal vaginal birth, instrumental birth, caesarean section or a serious perineal tear."
The review also found "no evidence that laboring in water increases the risk of an adverse outcome for women or their newborns."
Immersion in warm water during labor relaxes muscles, reportedly leading to less painful uterine contractions and shorter labor. Water births are considered suitable for women with low risk pregnancies. If you're considering a water birth at home, I urge you to work with a midwife or practitioner with experience in this mode of labor and delivery. You also should become familiar with safety considerations especially regarding temperature control of the water and cleanliness of the tub. And you must have a plan to deal with unexpected complications.
Andrew Weil, M.D.
Sources:
Lisa Kane Lowe et al, "A retrospective comparison of waterbirth outcomes in two United States hospital settings," Birth, December 9, 2019, doi.org/10.1111/birt.12473
Elizabeth R, Cluett et al, "Immersion in water during labour and birth," Cochrane Database of Systemic Reviews, May 16, 2018, doi.org/10.1002/14651858.CD000111.pub4