Ovarian Reserve Test: Fertility Test Trouble?
I'm approaching 40 and friends are urging me to have an ovarian reserve test to see if I'm capable of conceiving. But now I hear it doesn't work. Can you clarify?
Andrew Weil, M.D. | January 9, 2018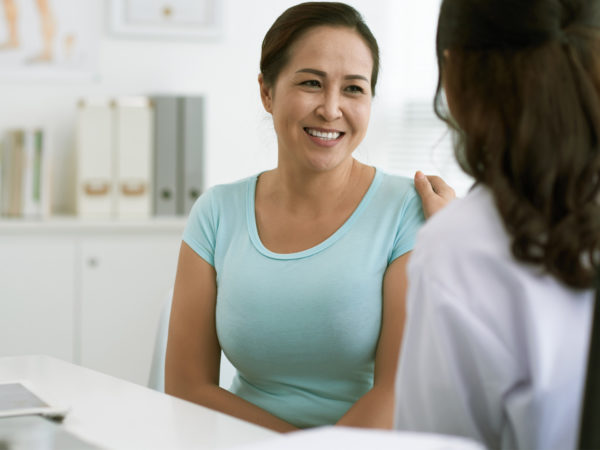 As you likely know, women are born with all the eggs they'll ever produce and that number steadily declines during the reproductive years. The ovarian reserve test is a blood test to measure certain hormone levels and is designed to estimate the number of a woman's remaining eggs. It has been routinely offered by fertility clinics despite the fact that evidence to support its utility is weak. The assumption underlying the test is that women with a lower ovarian reserve are less likely to respond to fertility treatment.
The test measures levels of anti-Müllerian hormone (AMH), which is secreted by ovarian cells. As women get older, these levels decline. Home tests for follicle stimulating hormone (FSH), which the ovaries produce in the days before ovulation, are also available as a test of ovarian reserve.
Results of a National Institutes of Health funded study published in October (2017) found that ovarian reserve tests don't accurately predict the probability of conception. To reach this conclusion, researchers from six different medical institutions nationwide recruited 750 women ages 30 to 44, all of whom had been trying to conceive for up to 3 months. None had any known fertility problems. The researchers statistically corrected for smoking, recent use of birth control pills, obesity and other factors known to reduce fertility. Throughout the study, the women used home pregnancy test kits to check for conception.
After six cycles of attempting to conceive, there were no significant differences in success between women with low or normal levels of AMH. This also proved true after 12 cycles. Similar findings were reported in 2015 by NIH researchers, who concluded that their data didn't support routine AMH testing for preconception counseling in young, fertile women.
The latest study also found no significant differences in chances for conception among women with high versus normal levels of FSH. Nor was there a link between the chances for conception and levels of another hormone, inhibin B, which also declines as women age.
Younger women with biomarker levels indicating lower ovarian reserve shouldn't worry that they won't be able to conceive, according to the study's first author, Anne Steiner, M.D., M.P.H., professor of reproductive endocrinology and infertility at the University of North Carolina at Chapel Hill.
I should note that the cost of an ovarian reserve test is significant – from about $100 to upwards of $300 – and isn't covered by health insurance.
Andrew Weil, M.D.
Source:
Anne Z. Steiner et al, "Association Between Biomarkers of Ovarian Reserve and Infertility Among Older Women of Reproductive Age." JAMA, October 10, 2017, doi:10.1001/jama.2017.14588