Is Peppermint Safe During Pregnancy?
Can you tell me whether it is okay to use peppermint during pregnancy? I've heard it both ways – do take it, don't take it.
Andrew Weil, M.D. | May 30, 2006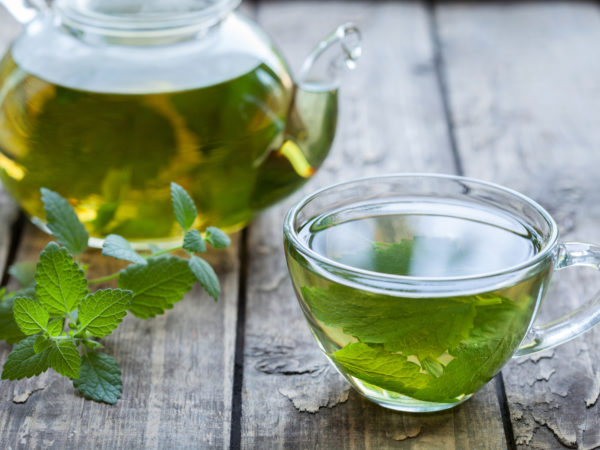 Reviewed on 3/09/2010
Peppermint (Mentha piperita) is used for the relief of indigestion and nausea, and treatment of irritable bowel syndrome, diverticulitis and other chronic intestinal ailments. I know of no reason why women shouldn't take it during pregnancy; many find it very useful for morning sickness.
To be sure, I double-checked with my colleague Tieraona Low Dog, M.D., an internationally recognized expert in the fields of integrative medicine, dietary supplements and women's health. Dr. Low Dog tells me that there is no reason why pregnant women should not drink peppermint tea to soothe morning sickness or an upset stomach, and drinking two or three cups a day is fine. However, she noted that peppermint tea may worsen heartburn, a problem many women experience later in pregnancy. When shopping for peppermint tea, look for products containing 100% pure peppermint leaves. To brew the tea, she recommends steeping a peppermint tea bag in a cup of hot water for three to five minutes. While peppermint tea is safe for adults, never give it to babies or very young children. The menthol it contains can cause a choking sensation in this age group.
Whether or not you're pregnant, peppermint tea can worsen gastro-esophageal reflux syndrome (GERD) and may promote flow of bile from the gall bladder and aggravate gallstone symptoms. Enteric-coated capsules of peppermint oil can be used to relieve symptoms of irritable bowel syndrome. The enteric coating resists attack by stomach acid, so the capsules pass into the intestines intact and release their contents there.
As with garlic, our familiarity with peppermint makes us less likely to take it seriously as a medicine, but in fact it is one of the most powerful and effective remedies for gastrointestinal complaints. It is also nontoxic.
Andrew Weil, M.D.