Lemon Eucalyptus Oil: Best Bug Repellent?
What are the pros and cons of lemon eucalyptus oil as an insect repellent? I know you don't like DEET, but can you tell me how it compares?
Andrew Weil, M.D. | May 20, 2016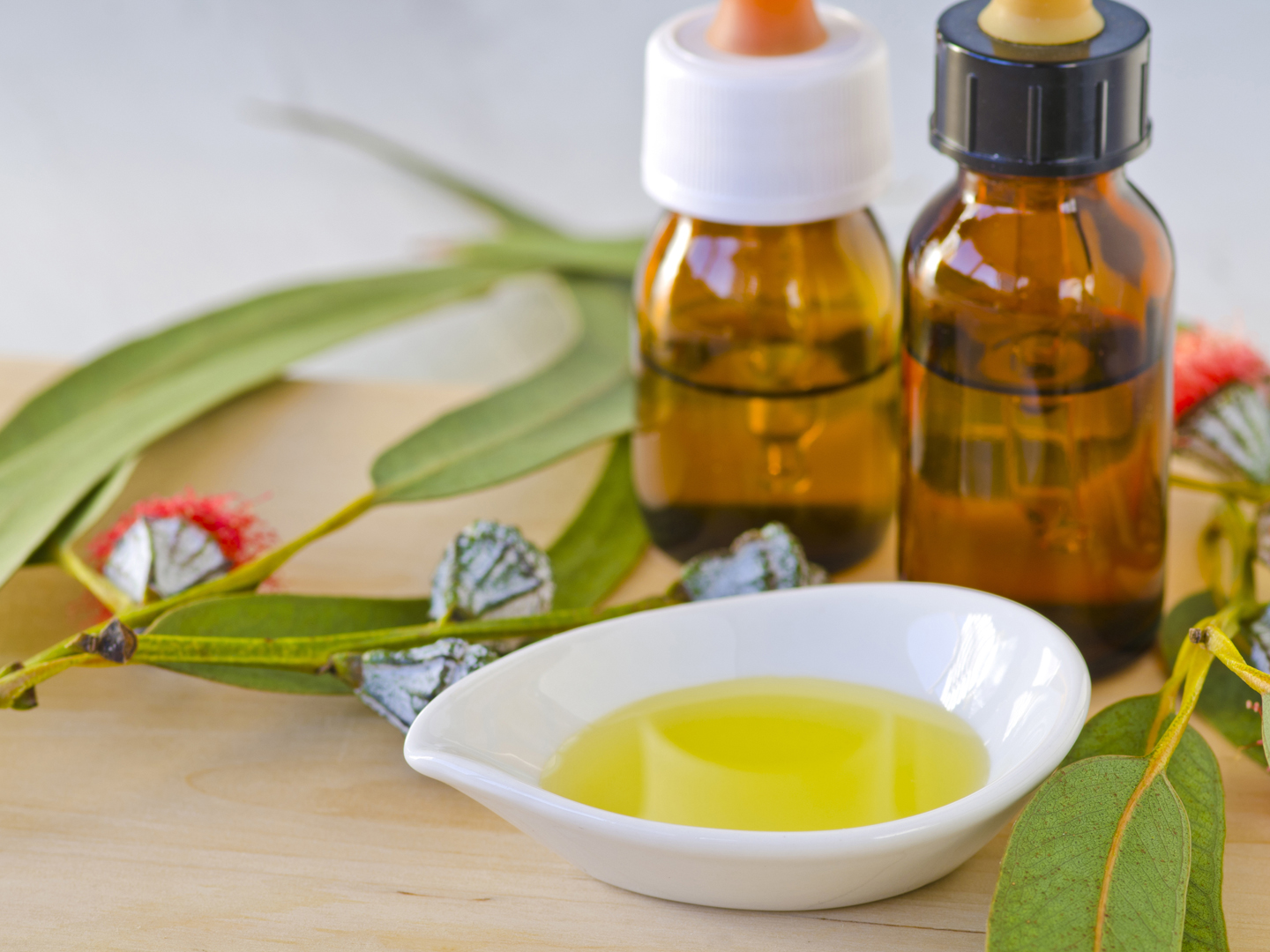 Originally published September 1st, 2015. 
Lemon eucalyptus oil is extracted from a eucalyptus tree native to Australia and is then concentrated to raise the level of a component known as PMD (paramenthane-3,8-diol) to anywhere from one to 65 percent. Most of the available insect repellents containing lemon eucalyptus oil have concentrations of 30 percent oil of lemon eucalyptus and 20 percent PMD. Reportedly, concentrations of 20 to 26 percent PMD may work as well as 15 to 20 percent DEET against mosquitoes and ticks, but the maximum protection time isn't as long. One of these products, Repel, is said to repel mosquitoes for up to 6 hours including those that carry the West Nile virus. On the plus side, repellents based on oil of lemon eucalyptus are classified as biochemical pesticides, which the EPA defines as a naturally occurring ingredient that controls pests by non-toxic mechanisms. On the minus side, you may not get as much protection as you want or need.
There's no doubt that DEET (N,N-diethyl-meta-toluamide), the active ingredient in many insect repellents is effective against a wide range of mosquitoes, ticks and other bugs. I find it very unpleasant; it's known to irritate the eyes, and research has suggested that it has some toxic effects. A study from Duke University found that lab animals exposed to the equivalent of the average human doses of DEET performed worse than untreated animals on neuro-behavioral tasks requiring muscle coordination. In addition, research published in 2013 found that DEET can damage plastic, rubber and vinyl on a variety of gear including clothing, backpacks, glasses, watches and cameras, which isn't very reassuring about something you put on your skin.
Nevertheless, the CDC recommends that adults use a product containing 20 to 50 percent DEET to protect against Lyme disease and a repellent containing 20 to 30 percent DEET to protect children. DEET is the only insect repellent recommended by the CDC for protection against Lyme disease.
For the record, in its 2014 interim report on DEET the U.S. Environmental Protection Agency (EPA) reported that studies in its database "indicate that DEET repels ticks for about 2 to 10 hours, and mosquitoes from 2 to 12 hours depending on the percentage of DEET in the product." The EPA concluded that the normal use of insect repellents containing DEET do not present a health concern to the general population including children.
But that conclusion isn't unanimous. In its June 2013 report on insect repellents, the Environmental Working Group (EWG), a Washington, D.C.-based non-profit organization that advocates for policies that protect global and individual health, concluded after reviewing the studies mentioned above and others, that DEET is "generally safer than many people assume" and "remains a viable option for people in areas infested with disease-carrying pests." However, the EWG suggested that those who opt to use repellents containing DEET, follow the Canadian government's 2012 recommendations limiting the chemical to 30 percent in any product used by adults and to even weaker concentrations for young children.
Whatever repellent you choose, be sure to wash it off with soap and water as soon as you get home.
Andrew Weil, M.D.
Sources:
Ali Abdel-Rahman et al, "Subchronic Dermal Application of N,N-Diethyl m-Toluamide (DEET) and Permethrin to Adult Rats, Alone or in Combination, Causes Diffuse Neuronal Cell Death and Cytoskeletal Abnormalities in the Cerebral Cortex and the Hippocampus, and Purkinje Neuron Loss in the Cerebellum." Experimental Neurology. 172, 153-171.
Environmental Working Group, "EWG's Guide to Bug Repellents", http://www.ewg.org/research/ewgs-guide-bug-repellents/repellent-chemicals, accessed July 15, 2015