No More Shampoo?
I've heard we don't need to use shampoo as it strips the natural oils from the scalp and also leads to more oil production. What are your thoughts on going shampoo free?
Andrew Weil, M.D. | August 15, 2017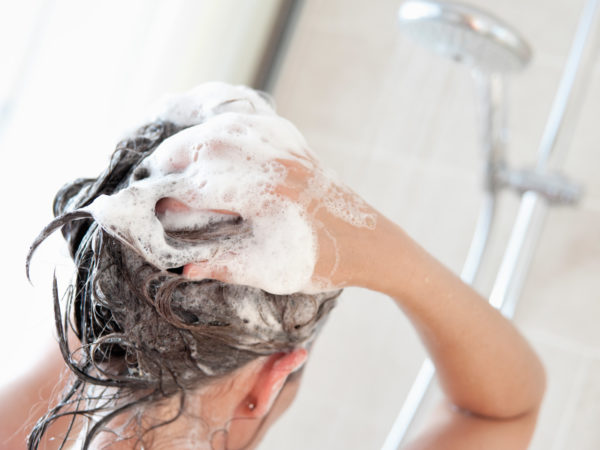 There's no definitive answer to your question. The conventional wisdom on hair care seems to evolve year by year, although what a dermatologist would tell you is fairly clear-cut:
If your hair is oily, you may have to wash it daily
If you've colored your hair, you can wash it less often
As you get older, your scalp produces less oil so you can wash your hair less often.
Not many years ago, women washed their hair once a week or went to the beauty salon for a weekly shampoo and styling. That schedule may not work for you if you exercise often and sweat a lot when you do.
A current trend as of this writing (Summer, 2017) seems to be to use a dry shampoo (usually a powder that can soak up oil from your hair) to clean hair without the use of water, as a substitute for washing your hair daily or every other day. Many women tend to go the dry shampoo route in order to maintain a hair styling blowout for as long as possible. The downside to this is that your hair might begin to smell. (Check for this by rubbing your scalp with your fingers and then sniffing them.) Another side effect of cutting back on wet shampooing could be an increase in dandruff.
In general, the thicker and curlier your hair, the less often you may need to wash it. Straight hair gets oilier more quickly and may need more frequent washing. If your hair is thin, you also may have to wash more often depending on the buildup of oil.
You can get thoroughly confused about what's best for hair if you listen to the advice of stylists and colorists. Many of these experts have conflicting opinions about how often you should wash, what kind of shampoo to use, whether or not to use a conditioner, how much shampoo or conditioner to use, and where to concentrate either the shampoo or conditioner (most advise concentrating shampoo on the scalp and conditioner on the ends).
An alternative to frequent washing is the "co-poo" method: using conditioner only instead of shampoo. But relying on conditioning and styling products, as well as on dry shampoo, can dull hair and weigh it down.
Much of the conflicting advice on this subject comes from people who have something to sell. There's no need to wash your hair daily unless it's oily. How often you do wash is really up to you. I suggest buying good quality shampoo and conditioner and using them as you feel the need.
Andrew Weil, M.D.