Is Grooming Pubic Hair Really Harmful?
Is it true that removing or grooming pubic hair increases the risk of sexually transmitted diseases? If so, what's the connection? Is it worse to remove all the hair?
Andrew Weil, M.D. | April 3, 2017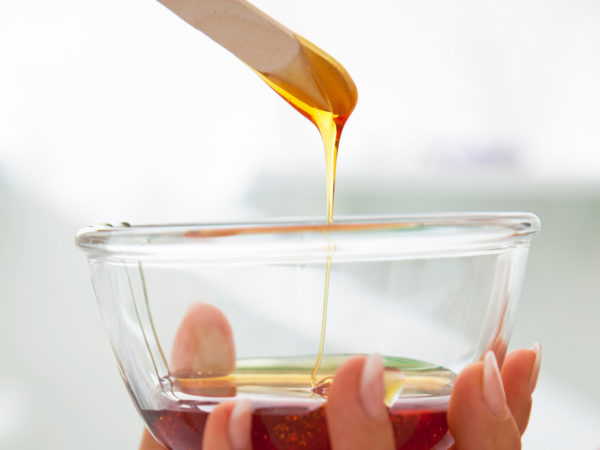 The practice of removing or grooming pubic hair has been increasing in popularity worldwide among both men and women. Increased exposure to pornography is likely driving the practice for some, while others may do it because they think it makes them cleaner or more attractive. But there does appear to be an association between removing pubic hair – by shaving, waxing or trimming – and an increased risk of such sexually transmitted diseases as herpes, the human papilloma virus and syphilis. This news comes from a survey of 7,580 U.S. residents ages 18 to 65 conducted by researchers at the University of Texas Dell Medical School in Austin.
The participants were asked whether they removed or groomed their pubic hair and about their sexual behavior and history of sexually transmitted diseases (STDs); 74 percent of the participants reported having groomed their pubic hair at least once. Among those who did, 17 percent removed all hair more than 11 times per year; 22 percent reported trimming it daily or weekly. Those who most frequently removed all their pubic hair had 4.4 times the normal risk of STDs, while those who groomed it daily or weekly had a 3.5 fold increased risk. Overall, there was an 80 percent increased risk of STDs in those who reported ever having done this sort of grooming, even after adjusting for age and lifetime number of sexual partners.
The survey didn't prove cause and effect but did show an association between pubic hair grooming and increased risk of STDs. Possibly, tiny cuts, scrapes and skin tears stemming from grooming might enable infections to spread more easily. Another possibility is that frequent groomers may engage in sex more often than others and thus be more exposed to STDs. Indeed, the survey found that groomers tended to be younger, more sexually active and to have had more sexual partners than non-groomers.
The Texas study isn't the first to link pubic hair removal to infection. A small French study published in 2013 suggested that removing pubic hair might increase the risk of Molluscum contagiousum, a viral infection most common in children and people whose immune systems are compromised by illness or drugs. However, the French researchers noted that the infection can be spread through sex and that the number of sexually transmitted cases had increased over the previous decade. Often the only signs of this infection are usually harmless pink or flesh-colored bumps on the skin. Of the 30 cases identified at one French clinic, 93 percent of the patients had had their pubic hair removed, mostly by shaving.
Andrew Weil, M.D.
Sources:
Charles Osterberg et al, "Correlation between pubic hair grooming and STIs: results from a nationally representative probability sample." Sexually Transmitted Infections, December 5, 2016, doi: 10.1136/sextrans-2016-052687
François Desruelles et al, "Pubic hair removal: a risk factor for 'minor' STI such as molluscum contagiosum?" Sexually Transmitted Infections, January 15, 2013; DOI: 10.1136/sextrans-2012-050982