Diabetes And Loneliness?
I've heard that loneliness is a risk factor for developing type 2 diabetes. What's the connection?
Andrew Weil, M.D. | October 29, 2020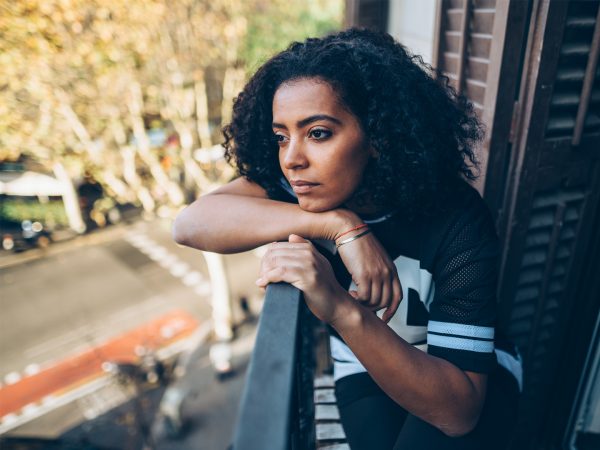 New research suggests that a paucity of quality connections between people is associated with an increased risk of type 2 diabetes. These findings come from British data on 4,112 adults age 50 and older, none of whom had diabetes or abnormal levels of blood glucose when the study began. The investigators, from Kings College London, found that the sense of loneliness occurs when individuals perceive that their social needs aren't being met and reflects an "imbalance between desired and actual social relationships." They reported that a fifth of adults in the UK and a third of adults in the U.S. say they feel lonely sometimes.
The team noted that there is growing interest in the influence of loneliness on health and that previous research has linked it with increased risk of heart disease and death. The new study is the first to investigate the experience of loneliness with later onset of type 2 diabetes. It showed that over a 12 years period 264 people developed type 2 diabetes and that the level of loneliness measured when the study began was a significant predictor of the development of the disease later in life. This held true even after accounting for such known risk factors as smoking, alcohol consumption, weight, level of blood glucose, high blood pressure and cardiovascular disease. What's more, the team reported that the link also was independent of depression, living alone and social isolation.
Constant loneliness might alter the body's stress response, which could contribute to the risk for Type 2 diabetes. The researchers added that helping people form and maintain positive relationships might be a way to help prevent the disease.
The study also demonstrated a clear distinction between loneliness and social isolation in that isolation or living alone does not predict type 2 diabetes whereas loneliness, which is defined by a person's quality of relationships, does. Here's where you can learn more about stress, its effects on your body and how to manage it effectively.
Andrew Weil, M.D.
Source:
R. A, Hackett et al, "Loneliness and type 2 diabetes incidence: findings from the English Longitudinal Study of Ageing." Diabetologia, September 15, 2020. https://doi.org/10.1007/s00125-020-05258-6