Can Personality Affect Your Health?
I was recently told that women with negative personality traits are more likely to develop diabetes than women who are upbeat. This sounds far-fetched to me. Could it be true?
Andrew Weil, M.D. | April 26, 2019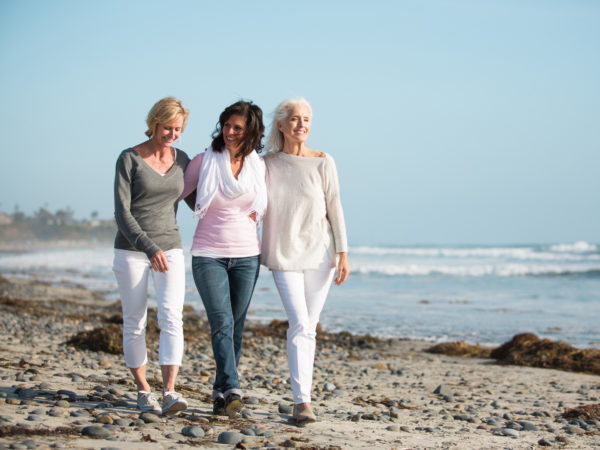 A study published in January of 2019 found that optimism and other positive personality traits may reduce the risk of developing type 2 diabetes. The study was conducted among 139,924 postmenopausal women ages 50 to 79 participating in the Women's Health Initiative, a long-term national study of postmenopausal women. None of the women had diabetes when the study began, but 14 years later, 19,240 had developed the disease. Study results showed that those who were deemed most optimistic based on their answers to questionnaires were 12 percent less likely to become diabetic than those who were least optimistic. Those who were most hostile were 17 percent more likely to develop the disease, and those whose negative emotional expressiveness was highest had a nine percent higher risk.
The study authors noted that more than 30 million Americans have diabetes. The prevalence of the disease increases with age – 25.2 percent of those affected are 65 years old or older. The other major risk factors include obesity, a family history of diabetes, and physical inactivity. The object of the study was to examine whether personality traits such as optimism, negativity, and hostility in postmenopausal women were linked with the risk of developing type 2 diabetes. The researchers reported that the risks associated with personality traits were independent of other known risk factors such as poor diet, physical inactivity, alcohol use and smoking.
Accumulating evidence shows that depression and cynicism are associated with an increased risk of diabetes, but until now not much has been known about whether other psychological factors play a role. The findings are consistent with those of previous studies showing that positive psychological well-being is associated with lower risk of coronary heart disease and greater longevity. Beyond that, several studies have reported that positive psychological traits, including optimism, are associated with better glucose control and lower mortality rates in patients with type 2 diabetes.
The investigators suggested that women may benefit from knowing how their personality traits may increase their risk of diabetes and take steps to make changes. They also noted another possibility – that future research might investigate whether steps to lower the risk of diabetes can be tailored to specific personality traits.
A fair amount of medical attention in recent years has focused on the relationship between personality and disease. A study published in 2018, for example, investigated whether certain personality traits are linked to a higher risk for Alzheimer's. Study participants who eventually developed the disease scored higher on neuroticism and lower on agreeableness, conscientiousness and extraversion.
Bottom line: a positive outlook may help you stay healthy.
Andrew Weil, M.D
Source:
Juhua Luo et al, "Personality traits and diabetes incidence among postmenopausal women," Menopause, January 21, 2018, doi:10.1097/GME.0000000000001296