Mouthwashes To Zap A Coronavirus?
Is it true that some mouthwashes can kill the coronavirus? How often should we use them to make sure we don't get infected?
Andrew Weil, M.D. | November 24, 2020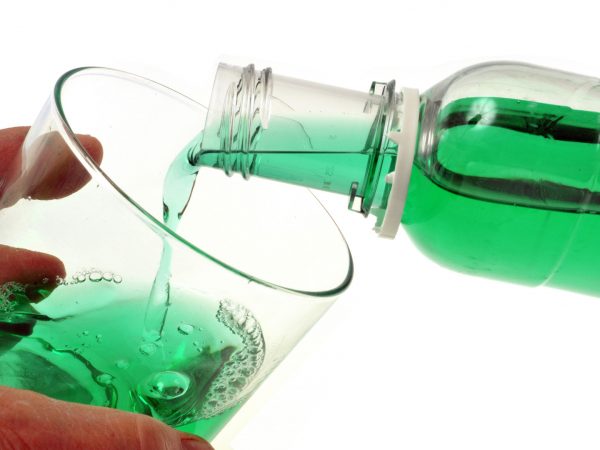 A recent study suggests that some mouthwashes and other personal care products could inactivate coronaviruses, which would be very good news. Investigators at Penn State tested several mouthwashes as well as a neti pot, peroxide sore-mouth cleaners, and a solution of baby shampoo for their effect on a coronavirus that causes the common cold, not the one that causes COVID-19 (SARS-CoV-2).
The researchers noted that the nose and mouth are major points for both entry and transmission of this cold virus as well as for SARS-CoV-2. In their study, they treated solutions containing a strain of the virus with various brands of mouthwashes, baby shampoo, and several peroxide antiseptic rinses. They then let the different products remain in contact with the virus solution for 30 seconds, one minute and two minutes to assess their effects. To determine how much virus was inactivated, the team placed the diluted solutions in contact with cultured human cells and then counted how many cells remained alive after a few days of exposure.
They reported that one-percent baby shampoo solution inactivated more than 99.9 percent of the cold virus used in the study after as little as two minutes of contact. Several of the mouthwashes and gargle products tested also were effective; many inactivated more than 99.9 percent of the virus after only 30 seconds.
Study leader Craig Meyers, Ph.D., distinguished professor of microbiology and immunology and obstetrics and gynecology, wrote that methods to reduce transmission of the coronavirus are needed while we wait for development of a vaccine. He added that the next step in his investigation is to design and conduct clinical trials to determine whether products like mouthwashes can effectively reduce viral load in COVID-19 positive patients. Future research also will focus on determining what specific ingredients in mouthwashes and shampoos are responsible for inactivating the virus.
Dr. Meyers noted that dentists and other health care workers are at constant risk of exposure to the COVID-19 virus. Even if the regular and repeated use of mouthwashes and other personal care products could reduce transmission by only 50 percent, he said, "It would have a major impact."
Andrew Weil, M.D.
Source:
Craig Meyers et al, "Lowering the transmission and spread of human coronavirus". Journal of Medical Virology, September 17, 2020; DOI: 10.1002/jmv.26514