Can Gum Disease Kill You?
I've heard that gum disease can be life threatening by leading to cancer and cardiovascular disease. Is this really true?
Andrew Weil, M.D. | February 21, 2018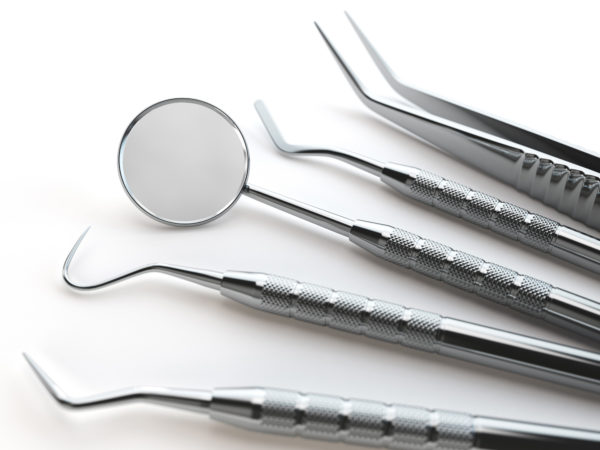 Apparently so. Evidence from two large studies suggests that gum disease is linked to increased risks of both cardiovascular disease and cancer. The latest research found a 24 percent increase in cancer risk among individuals with severe periodontal (gum) disease. The highest risks seen were for lung and colorectal cancer. And investigational data published in 2017 found that that gum disease and loss of teeth are linked to a higher risk of death from cardiovascular disease in postmenopausal women.
The cancer connection comes from data on 7,466 people in Maryland, Minnesota, Mississippi and North Carolina whose gum disease was diagnosed during routine dental exams. The participants were followed from the late 1990s to 2012, and during that period, 1,648 of them developed cancer. The researchers – from Tufts University School of Medicine and Johns Hopkins Bloomberg School of Public Health and Kimmel Cancer Center – reported that study participants with severe gum disease had more than double the risk of developing lung cancer compared to people with no gum disease or only mild cases of it. The team also found an 80 percent increase in the risk of colon cancer among participants who had lost all their teeth.
Individuals who never smoked and had severe gum disease had double the risk of colon cancer compared to study participants who had no gum disease or only mild cases. In general, smokers are more likely to develop gum disease than nonsmokers, and smoking is known to increase the risk of both lung and colorectal cancer. The researchers also found a small but not statistically significant increase in the risk of pancreatic cancer in the study participants with severe gum disease. No links were found with breast, prostate or blood/lymphatic cancer.
The association between gum disease and a higher risk of death among postmenopausal women due to cardiovascular disease comes from an analysis of health data on 57,001 women age 55 to 89. None had a history of cardiovascular disease at the outset. They provided information about their dental history via a questionnaire received from investigators at the University of Buffalo, which asked whether a dental professional had ever told them that they had gum disease. They also were asked how often they had routine dental check-ups or cleanings during the previous three years and whether or not they had lost all their permanent teeth.
After tracking the women for 6.7 years, the researchers found that 3,589 of them had suffered cardiovascular events and that 3,816 died during that period. They determined that a history of periodontal disease was associated with a 12 percent higher risk of death from any cause regardless of how often the women saw a dentist. Also, loss of all a woman's natural teeth was linked to cardiovascular disease and to a 17 percent higher risk of death from any cause.
Earlier research suggested that the bacteria that cause gum infections can lead to or worsen atherosclerosis, the arterial disease associated with heart attacks and strokes. It further indicated that people with the highest level of these bacteria also had the most severe atherosclerosis. However, because the study was observational, it didn't prove that periodontal disease or tooth loss was responsible for the increased risk of death.
While we don't yet know whether preventing and treating gum disease can lower the incidence of cancer or cardiovascular disease, these findings are strong arguments for taking very good care of our oral health.
Andrew Weil, M.D.
Sources:
Dominique S. Michaud et al, "Periodontal Disease Assessed Using Clinical Dental Measurements and Cancer Risk in the ARIC Study." JNCI: Journal of the National Cancer Institute, January 12, 2018; DOI: 10.1093/jnci/djx278
Michael J. LaMonte et al, "History of Periodontitis Diagnosis and Endentulism as Predictors of Cardiovascular Disease, Stroke, and Mortality in Postmenopausal Women." Journal of the American Heart Association, March 29, 2017, doi.org/10.1161/JAHA.116.004518