What's Best for Bones?
I recently read that you recommended Actonel or Fosamax for treatment of osteoporosis. Have you changed your mind about Evista?
Andrew Weil, M.D. | March 4, 2003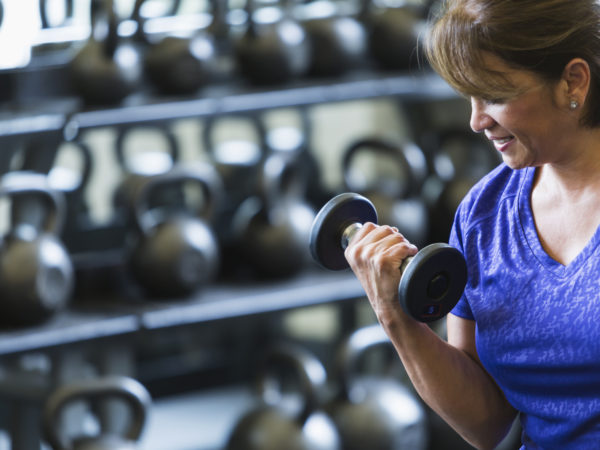 I have recommended all three of the prescription drugs you mention for osteoporosis treatment. They have different benefits and risks, however. Evista (raloxifene) might be suitable for some women while Actonel (risedronate sodium) or Fosamax (alendronate sodium) would be better for others. The choice has to be made on the basis of a woman's individual health profile and in consultation with her physician.
Both Actonel and Fosamax seem to do a pretty good job of slowing menopausal bone loss. Fosamax's effects can be seen as soon as three months after treatment begins and continue as long as you are on the drug. Unfortunately, this drug can cause severe digestive reactions including irritation, inflammation, and ulceration of the esophagus, all of which may cause chest pain, heartburn or pain with swallowing.
Actonel is newer than Fosamax and works in much the same way. Research shows that it reduces the risk of new vertebral fractures by 65 percent within one year of treatment. I have tended to recommend it over Fosamax because my patients tell me that the side effects are milder. The most common include stomach upset, diarrhea, headache and joint pain that may disappear as your body adjusts to the medication.
Evista (raloxifene) is an entirely different type of drug, a selective estrogen receptor modifier (SERM). These agents seem to provide the benefits of estrogen replacement without increasing breast cancer risk. In fact, Evista appears to reduce breast cancer risk as well as protect against osteoporosis. Side effects include hot flashes and vaginal discharge, dryness, or itching. We'll know more about the benefits and risks of Evista when the National Cancer Institute completes a five year study comparing it to Tamoxifen, a drug used to treat breast cancer patients and recently shown to reduce the incidence of breast cancer among high risk women. Tamoxifen also protects against osteoporosis.
Fortunately, if you develop side effects to one of the available drugs, you can switch to another. And remember, you also can slow bone loss with weight-bearing and strength-training exercise, by getting 1,000-1,200 mg of calcium daily from all sources (500 mg to 600 mg per day for men) plus 2,000 IU of vitamin D from your diet and from supplements, as well as not smoking and minimizing caffeine intake – both nicotine and caffeine may upset your body's calcium balance.
Andrew Weil, M.D.