Reclast: Is Annual Treatment Better for Bones?
What do you think about having the widely advertised annual shot (Reclast) to prevent osteoporosis rather than the weekly or monthly pills? Is it a good idea?
Andrew Weil, M.D. | August 19, 2008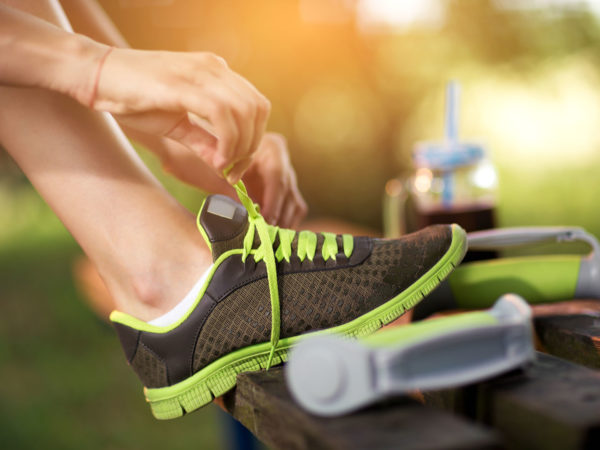 Reclast is the latest drug introduced to treat osteoporosis. Unlike earlier drugs of the same type – Fosamax, Actonel and Boniva – Reclast has not been approved for prevention of osteoporosis. But like the approved drugs, it is a bisphosphonate, a class of drugs that works by slowing bone breakdown. Reclast has an obvious appeal – it is given as a once-a-year injection, freeing patients from the need to take drugs weekly or monthly. The advantage is billed as convenience for patients, but the real issue is historically poor compliance with osteoporosis medications: patients often don't fill prescriptions, don't take their medication regularly, or just stop taking it.
Because I haven't had any firsthand experience with Reclast, I asked Victoria Maizes, M.D., executive director of the Arizona Center for Integrative Medicine for her views. Dr. Maizes tells me that she is hesitant to recommend Reclast for two reasons. The first is that studies of the drug have shown that it can increase risk of atrial fibrillation, a disorder in which the two upper chambers of the heart quiver instead of beating in an organized and efficient fashion. Atrial fibrillation usually is not life-threatening but can be dangerous. It requires treatment, because over time it can lead to stroke and heart failure.
Dr. Maizes' other reservation concerns osteonecrosis of the jaw (ONJ). Osteonecrosis means death of bone tissue. When it occurs in the jaw, it can cause chronic pain and disfigurement. Dr. Maizes notes that 94 percent of the cases of ONJ seen so far have occurred in patients treated intravenously with the bisphosphonates. Most of those affected have been cancer patients who needed the drug to help control bone loss after their disease had spread to the bones, but some are women who took bisphosphonates for osteoporosis prevention or treatment.
I'm opposed to the increasing practice of treating women (and some men) long-term with these drugs after tests show that their bones are thinning (a condition called osteopenia). Bisphosphonates are powerful drugs used to address osteoporosis, and I don't think it is good medicine to use them for patients who haven't even been diagnosed with the disease. Instead, I recommend adopting lifestyle measures that promote bone building: increased regular exercise (walking plus strength training), and making sure that you're getting enough calcium and vitamin D in your diet or from supplements. Women should take 500-700 milligrams of calcium citrate a day and at least 2,000 IU of vitamin D3 (cholecalciferol) taken with a fat-containing meal to ensure optimum absorption.
Andrew Weil, M.D.