Minimize Pain With Magnets?
There has been a lot of confusion over the legitimacy of magnet therapy to relieve pain. Do you have any suggestions on where to go to in order to make an informed decision?
Andrew Weil, M.D. | March 25, 2003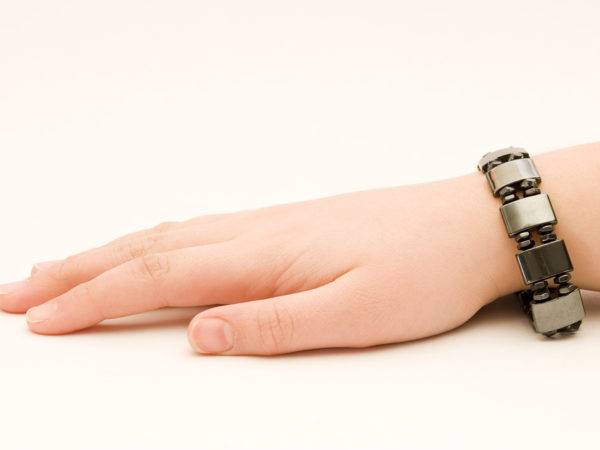 Updated 5/13/2005
Magnets have long been promoted as treatment for a wide variety of disorders; everything from pain to anxiety, cancer, heart disease, snoring, and incontinence. Most of these claims are unproved, and most of the magnets on the market – in forms ranging from jewelry, belts and magnetic wraps for various body parts to mattress pads – are unlikely to do any good at all.
However, several studies suggest that magnets may have something to offer for pain relief. The one most often cited took place in 1997 at Baylor College of Medicine in Houston and tested whether magnets could help ease severe joint and muscle pain due to post-polio syndrome. Results showed that 76 percent of the patients treated with magnets reported less pain compared to only 19 percent of those who received placebo treatment.
Since then other studies have produced encouraging, if not conclusive results. Among them:
University of Virginia researchers reported in 2001 that while overall results of their study testing whether magnet therapy reduced the intensity of pain from fibromyalgia were inconclusive, some participants reported clinically meaningful improvements.
University of Tennessee research showed that 60 percent of women with pelvic pain reported improvements after three weeks of magnet therapy compared to 33 percent of those treated with placebos.
These results need to be confirmed by further studies. Other research has failed to find evidence that magnet therapy could ease chronic back and neck pain or pain related to carpal tunnel syndrome.
I've recommended trying magnetic insoles for foot pain (plantar fasciitis); they seem to work for some people. Using magnets is not without risk, however, particularly if you have a pacemaker or other implantable medical device such as a defibrillator, insulin pump or liver infusion pump. We have no proof that magnet therapy is safe during pregnancy, and there have been anecdotal reports of dizziness, nausea and prolongation of wound healing and bleeding among those wearing magnets.
Andrew Weil, M.D.