Magnets to Ease Arthritis Pain?
Do magnetic bracelets help with arthritis pain? I think I heard something about this on the radio. Is it true?
Andrew Weil, M.D. | May 6, 2005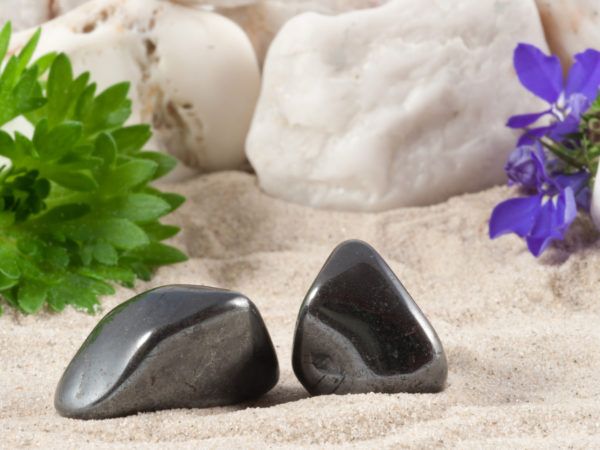 You probably heard about a study in England that showed that magnetic bracelets provided pain relief for patients with arthritis of the hip and knee that was comparable to such treatment as nonsteroidal anti-inflammatory drugs (including COX-2 inhibitors such as Celebrex and the recently-withdrawn Vioxx). A group of researchers in Devon, England tested magnets on 194 patients between the ages of 45 and 80. The patients were randomly assigned to wear bracelets with standard field strength of 170 to 200 mTesla , a magnet with a weaker field strength of 21 to 30 mTesla, or a look-alike non-magnetic bracelet.
Results showed that the average score on a pain scale index called the Western Ontario and McMaster Universities osteoarthritis lower limb pain scale (WOMAC A) dropped 2.9 points among the patients wearing the standard magnet. The change among those wearing the dummy bracelet was 1.6 points. The researchers found no statistically significant difference in pain relief between those wearing the standard and weak magnetic bracelets. They said this might have been due to the fact that the weak bracelets were found to range in magnetic strength to as high as 196.
Earlier studies have suggested that magnets may help relieve the pain of other conditions. The best known study took place in 1997 at Baylor College of Medicine in Houston. It showed that 76 percent of patients with severe joint and muscle pain due to post-polio syndrome reported less pain with magnet therapy, compared to only 19 percent of those who received placebo treatment.
While the new study from England is encouraging, I'm sure it won't be the last word on whether or not magnets offer dependable pain relief for osteoarthritis. All told, the studies showing that magnets help with pain relief are outnumbered by those that find no helpful effects. I've recommended trying magnetic insoles for foot pain (plantar fasciitis) – they seem to work for some people. You should be aware, however, that using magnets is not risk-free, particularly if you have a pacemaker or other implantable medical device such as a defibrillator, insulin pump, or liver infusion pump. We have no proof that magnet therapy is safe during pregnancy, and there have been anecdotal reports of dizziness, nausea and prolongation of wound healing and bleeding among people wearing magnets. They also can get quite expensive, especially if you buy them from multi-level marketing companies and in forms other than bracelets (blankets and mattress pads, for instance). Be careful and don't wear out your wallet.
Andrew Weil, M.D.