Bones: No More Calcium, Vitamin D?
I read that taking calcium and vitamin D won't actually prevent osteoporosis. What do you recommend instead?
Andrew Weil, M.D. | April 16, 2018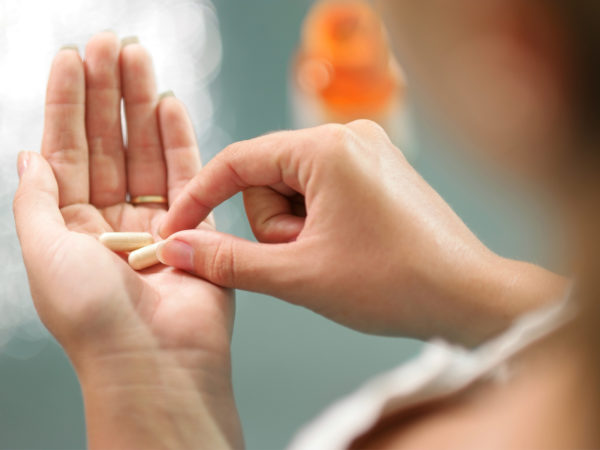 Don't stop taking vitamin D and calcium. They're still best bets for preventing osteoporosis.
You probably read results of a Chinese report published late in 2017 that found no lower risk of hip, spine or other bone fractures among people who took calcium and vitamin D compared with those who didn't. The researchers came to this conclusion after analyzing information from 33 randomized, placebo-controlled trials with data on 51,145 participants. Some of the studies focused on both supplements, while others looked at one or the other.
The combination of vitamin D and calcium has long been recommended for prevention of fractures due to osteoporosis, the age-related loss of bone mass that occurs when more bone is lost than can be rebuilt. The Chinese study isn't the first to cast doubt on the use of calcium and vitamin D for prevention of fractures. However, much other research supports their use, and it is unlikely that recommendations to take calcium and vitamin D will change.
As you may know, I recommend that everyone take 2000 IU of vitamin D daily, not only because it assists in the absorption of calcium and promotes bone mineralization but for its many other beneficial health effects. It helps strengthen the immune system, protects against a number of serious diseases including rickets and osteomalacia, and may provide protection from hypertension, psoriasis, multiple sclerosis and rheumatoid arthritis. In addition, it also appears to have an important role in defending against cancer. (Studies have linked vitamin D deficiency to as many as 18 types of cancer.)
Adequate calcium intake is necessary for lifelong bone health, but we also need it for efficient nerve and muscle function and overall cardiovascular health. And it plays a role in maintaining normal blood pressure, regulating blood clotting, and preventing cancers of the digestive tract. In addition, calcium is associated with relieving mood swings and food cravings and decreasing the pain, tenderness and bloating associated with premenstrual syndrome (PMS).
Dietary sources of calcium include high quality, organic dairy products such as yogurt and milk, sardines (with bones), dark green vegetables like collard greens, bok choy and broccoli, whole soy foods like tofu, and calcium-fortified soy milk and orange juice.
Consider taking a calcium supplement if you are not eating at least three servings of dairy per day or calcium-fortified foods. I also recommend that postmenopausal women and those with a family history of osteoporosis supplement with no more than 500 to 700 mg of calcium (as calcium citrate) in two divided doses taken with meals for a total of 1,000-1,200 mg from all sources (including diet).
If you're concerned about osteoporosis, be aware that a sedentary lifestyle promotes both bone and muscle loss. Weight-bearing activities such as walking, jogging and weight training help to maintain bone density, and muscle use promotes bone building.
Andrew Weil, M.D.
Source:
Jia-Guo Zhao et al, "Association Between Calcium or Vitamin D Supplementation and Fracture Incidence in Community-Dwelling Older Adults: A Systematic Review and Meta-analysis," JAMA, December 26, 2017, doi:10.1001/jama.2017.19344