Rocker Bottom Shoes For Back Pain?
Do rocker bottom shoes really strengthen back muscles and help reduce back pain?
Andrew Weil, M.D. | January 7, 2019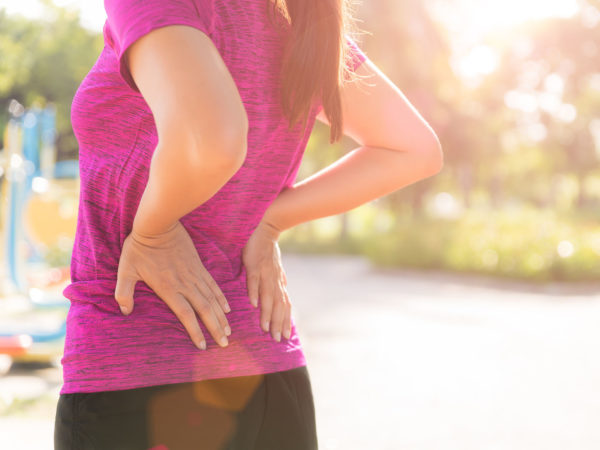 Rocker bottom shoes, also called unstable or round-bottom shoes, have thick soles that curve upward at the toe and heel. They supposedly encourage a natural roll of the foot while walking and are designed to minimize the impact of feet repeatedly hitting the ground.
Possibly because their shape puts stresses on the low back, some research has shown that wearing these shoes can influence back pain by helping strengthen back muscles and improving curvature of the spine. The latest study, from CEU Cardenal Herrera University in Spain, included 40 patients with chronic low back pain. Half were assigned to wear rocker bottom shoes for four weeks while the others wore their normal shoes. Researchers evaluated activation of the relevant back and abdominal muscles using electromyography, a diagnostic procedure in which electrodes are placed on the skin at locations where symptoms are felt.
The findings showed that wearing rocker bottom shoes for several hours every day did have effects on back muscles. Study author Pablo Salvador noted that while patients with chronic low back pain usually are advised to do exercises to strengthen their back muscles, "it is always hard to make sure they comply." He added that the new study suggests that wearing rocker bottom shoes several hours daily without doing other exercises "contributes to the muscle strengthening of (the) back and improves the degree of curvature of the spine…thus helping to reduce chronic pain." The investigators now plan to confirm the results in a larger, longer study.
Earlier research from Switzerland came to similar findings. It included 40 hospital workers with chronic low back pain. They were randomized to wear rocker bottom shoes or conventional sports shoes for at least six hours a day while at work for six weeks. Results showed a decrease in low back pain among those wearing the rocker bottom shoes compared to those in the other group. All told, 79 percent of the participants who wore them were satisfied with the improvement, even though it had no significant effect on quality of life.
Others have found that wearing the shoes increased low back pain, and one rocker style shoe manufacturer settled a multi-million dollar lawsuit stemming from to charges that it deceived consumers by making unfounded claims that the shoes would help you tone and lose weight. If you suffer from low back pain related to poor muscle tone rocker bottom shoes might help. I should note, however, that I tried these shoes when they were first introduced and found that they gave me back pain. Another caution: rocker bottom shoes might increase the risk for falls if you have hip or knee instability, problems with an Achilles tendon or heel, or an unsteady gait.
If low back pain is due to improper body mechanics and is unrelated to injuries, simple preventive steps can help eliminate it. Exercises that tone the back and maintain proper posture are especially helpful. Here's where you can find my specific recommendations for dealing with low back pain.
Andrew Weil, M.D.
Source:
Juan Francisco Lisón and Pablo Salvador-Coloma et al, "Effects and underlying mechanisms of unstable shoes on chronic low back pain: a randomized controlled trial." Clinical Rehabilitation, January 14, 2018, DOI: 10.1177/0269215517753972