Home Cooking for Pets?
I would like to switch my cat and dogs to home-cooked food rather than commercial products. Can you recommend any reliable sources for nutritionally sound pet food recipes?
Andrew Weil, M.D. | December 7, 2009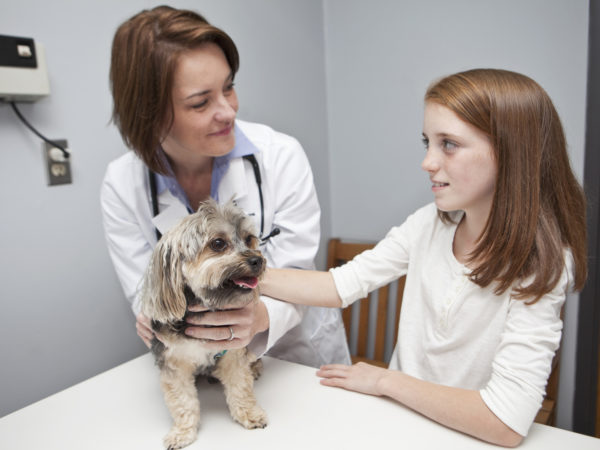 I applaud your impulse to prepare meals for your pets, but home cooking for cats and dogs can be tricky. Whipping up a doggie or kitty stew requires an understanding of your pet's nutritional needs as well as a significant investment of time. Like humans, dogs are omnivores, meaning that they eat both animal and plant foods, but cats are carnivores: they absolutely must have meat and are susceptible to nutritional deficiencies if they don't get properly balanced meals. While it may seem that dogs will eagerly eat just about anything, home-cooked diets must meet their needs for specific micro- and macronutrients.
That said, my own dogs' veterinarian, Holly Burgess, D.V.M. of Sunrise Pet Clinic in Tucson, is a great believer in home-prepared foods for pets. She believes that they can benefit your pets' health even if you can only manage to prepare one meal a day – or one a week- for them. She recommends Natural Nutrition for Dogs and Cats by Kymythy Schultze (Hay House, 1999) as a good source of recipes and information. Another source I can vouch for is The Nature of Animal Healing, by Martin Goldstein, D.V.M., an extraordinary integrative veterinarian who cooks for his own dogs and provides some recipes.
I'm very careful about choosing food for my two Rhodesian Ridgebacks, Ajax and Asha, and recently switched them to a fish-based, grain-free dry food – Acana Pacifica by Champion Petfoods. The advantages of a grain-free diet include fewer allergies, increased energy, obesity prevention, and weight loss in overweight pets. Dogs and cats don't eat grains naturally. Grains are often added to pet foods as an inexpensive source of calories at the expense of high quality protein.
If you want to cook for a pet, I urge you to talk to your vet or consult with a veterinary nutritionist about the individual needs of your companion animal and how those needs change with age. You'll also want to pay close attention to how much home-cooked food your pets should eat in order for them to maintain a healthy weight.
Andrew Weil, M.D.