Why Cry?
You advocate for laughing as it has demonstrated health benefits, but what about crying? Is it healthy to have a good cry every once in a while?
Andrew Weil, M.D. | January 20, 2015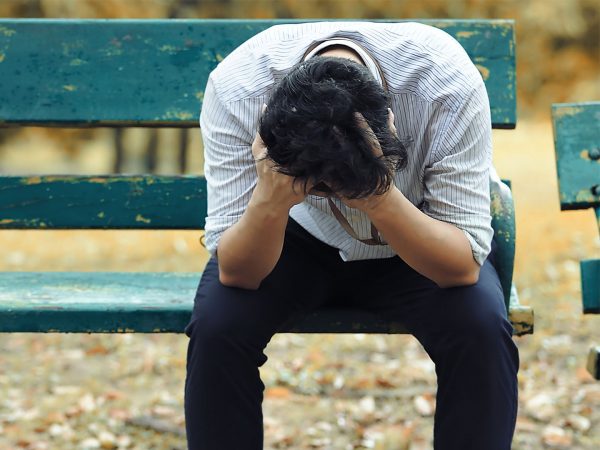 That's a good question, but I'm not sure there are any good answers yet. We know that laughter is the end result of positive emotion. The "facial feedback" hypothesis holds that just physically expressing an emotion – such as smiling even when you don't feel happy – sends a biochemical signal from the facial muscles that "loops" back to the brain. This can increase feelings of happiness, and suggests that we can consciously control our emotional lives much more than we might have suspected.
Crying is a bit more complicated since it can mean so many things – a signal that you're in pain, a sign of grief, of joy, or a response to watching a movie with a sad, or happy, ending. To confuse matters further, new research suggests that cultural conditioning plays a role in crying. We knew that women cry more often than men – an average of 5.3 times a month compared to 1.3 times per month (here, investigators noted that "crying" could mean anything from tearing up to all out sobbing). But research also suggests that people in wealthier countries that allow more freedom of expression cry more often than those in poor countries where expressing yourself with tears is not culturally acceptable.
Recent studies also suggest that tears are a communication tool. (Crying is how babies let us know that they're hungry or need help.) But investigators say that the benefits traditionally ascribed to a good cry are overstated.
A study at the University of Pittsburgh showed that only about 30 percent of women students asked to keep a daily diary reported that their moods had improved after crying, while 60 percent said there was no change in mood, and about 9 percent described their moods after crying as worse. To make sure the students gave accurate reports, they were asked to check in with study preceptors the same day that they cried. The investigators concluded that their study participants were more likely to feel better if they cried alone or around one other person, but felt worse or didn't experience a mood change if they were in company with two or more people.
Bottom line: a good laugh seems a lot better for you than a good cry.
Andrew Weil, M.D.
Sources:
Oren Hasson et al, " Emotional Tears as Biological Signals." Evolutionary Psychology, 1474-7049 – Volume 7(3). 2009. Lauren M. Bylsma et al, "When and for whom does crying improve mood? A daily diary study of 1004 crying episodes." Journal of Research in Personality, August 201
Dianne Van Hemert, et al, "Culture and Crying Prevalences and Gender Differences" Cross Cultural Research, November 2011
Lorna Collier, "Why We Cry," American Psychological Association, http://www.apa.org/monitor/2014/02/cry.aspx Accessed October 17, 2014