Who's Taller Now?
Is it true that Americans aren't as tall these days as in the past? I remember hearing that tall people tend to be healthier than short people, so if we're shrinking could diet be to blame?
Andrew Weil, M.D. | December 28, 2016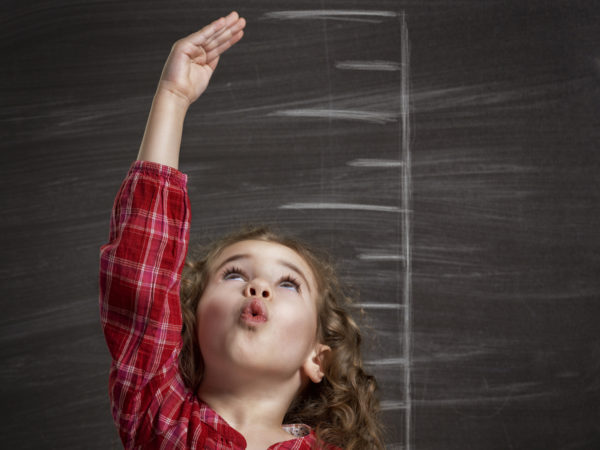 Average height in the U.S. has not actually declined, although compared to other nations we're not as tall as we used to be. And that is worrisome. A massive worldwide study that looked at changes in height among 18-year-olds over the past century found that men in the U.S., who used to be the third tallest in the world, have dropped to 37th place and that women, once the fourth tallest worldwide, are now ranked 42nd. Over the years, however, average height among men in the U.S. actually edged up by just over 2 inches, while women here gained just under 2 inches. Compare those small gains to the biggest increases recorded – South Korean women shot up by almost 8 inches while Iranian men averaged an increase of 6.5 inches.
Overall, the study found that Dutch men are now the world's tallest, with an average height of about 6', while Latvian women, whose height averages just shy of 5'7", are the tallest women. The tallest countries for men are the Netherlands, Belgium, Estonia and Latvia; for women they are Latvia, the Netherlands, Estonia and the Czech Republic. By way of comparison, in 1914 Sweden had the world's tallest men and women, but the new study showed that it now doesn't even make it into the top 10. Notably, all top 10 tallest nations are European. Men in East Timor are the world's shortest, while Guatemala has the shortest women.
Height is strongly influenced by nutrition and environment as well as genetics. The researchers noted that children and adolescents who are better nourished and live in better environments tend to grow taller. A woman's health and nutrition during pregnancy may also influence the height of her children. Some research suggests that taller people live longer, partly due to a lower risk of cardiovascular disease. They also tend to be better educated and earn more, although height has been linked to an increased risk of some types of cancer including ovarian and prostate.
Income inequality and worsening nutrition in the U.S. is likely responsible for our relatively poor showing on the tallness scale, although study leader Majid Ezzati of Imperial College London suggests that the change may be due in part to immigration from Central America and South Asia, where people tend to be shorter.
The fact that so many other nations have overtaken the U.S. on the tallness scale emphasizes the toll low-quality food is taking on our health. In a press release accompanying publication of the study, Dr. Ezzati said the results show that the English-speaking world, especially the U.S., is falling behind other high-income nations in Europe and Asia: "Together with the poor performance of these countries in terms of obesity, this emphasizes the need for more effective policies towards healthy nutrition throughout life."
Andrew Weil, M.D.
Source:
Majid Ezzati et al, "A century of trends in adult human height." eLife July 26, 2016, http://dx.doi.org/10.7554/eLife.13410