What's With "Urgent Care"?
I've just moved from a rural area to Phoenix, Ariz., and have noticed many small medical clinics here in retail malls offering "urgent care." When does it make sense to go to one of these clinics, rather than a personal physician or an emergency room?
Andrew Weil, M.D. | April 22, 2013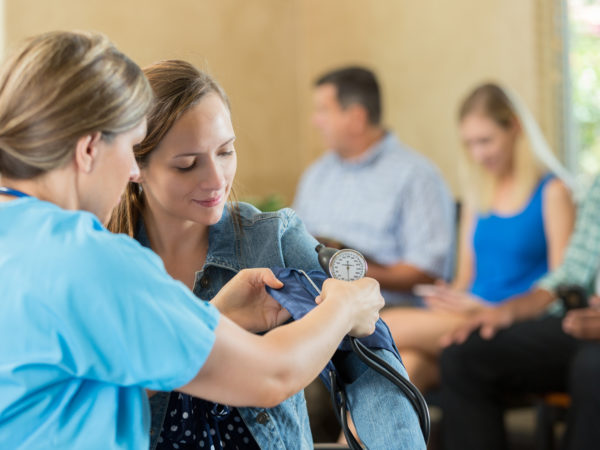 Urgent care centers are a relatively new type of medical facility. They emerged in the 1980s to address health problems that require a physician's care but aren't dire enough to warrant a visit to a hospital emergency room. In fact, the point of these clinics is to steer patients with minor medical problems away from overburdened emergency rooms. According to the Urgent Care Association of America (UCAOA) there are more than 8,700 urgent care centers in the United States. About 25 percent of them are owned and operated by hospitals but are not located on hospital grounds.
The advantages of seeking treatment at an urgent care center is that you can walk in and see a physician without an appointment instead of waiting days until your primary care doctor has an opening or spending hours in a hospital emergency department where priority goes to people with true medical emergencies. Most centers are open for long hours, so that you can get care evenings and weekends. They are not open around the clock, however; nor are they equipped to handle "life or limb-threatening" conditions, according to the UCAOA.
Despite the name, these facilities typically treat relatively non-urgent minor health problems – such as minor scrapes or burns, headaches, acute back and neck pain, asthma attacks, flu, sinusitis, diarrhea, urinary tract infections, insect stings and animal bites, ear aches, and allergic reactions. Community based urgent care centers may also offer physical exams for school children, job-related medical tests, and immunizations. Despite the fact that some are operated by hospitals, the downside of visiting one of these facilities is that if you're really sick and require hospitalization, the physicians there cannot admit you (although they can expedite your transfer). Your health insurance may cover visits to your primary care doctor, an urgent care center, and the emergency room, although co-pays can vary and tend to be steeper if you go to the ER.
You may also have noticed the proliferation of walk-in clinics in drug stores staffed by nurse practitioners (and sometimes physician's assistants). These facilities may be more convenient than your doctor's office if you need a flu shot or want to have a health care practitioner take a look at your sore throat, but they are not designed to provide ongoing care.
Andrew Weil, M.D.