What Foods Should You Lose?
Are restrictive diets healthy? I see all these labels such as "gluten free" or "fat free" or "soy free" on food, but will eliminating these things from my diet really make me healthier?
Andrew Weil, M.D. | March 25, 2014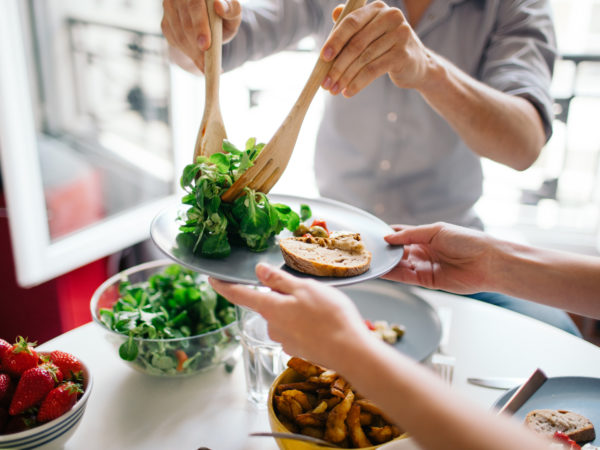 Possibly, but for most of us, probably not. Some people do have to eliminate certain foods for health reasons. For example, if you have celiac disease (an inherited, autoimmune disorder that damages the small intestine and is triggered by dietary gluten), you have to avoid wheat and other grains that contain this protein. Gluten is also found in rye, barley, and oats. However, experts on celiac disease have agreed that people may experience "non-celiac gluten sensitivity." Unfortunately, all we know at the moment is that some individuals who do not have celiac disease do experience improved health on a gluten-free diet. More than 100 different symptoms have been attributed to gluten sensitivity, including "foggy mind," and ADHD-like behavior, anemia, joint pain, osteoporosis, leg numbness and balance problems. Fortunately, gluten sensitivity is not associated with intestinal damage.
Eliminating soy foods from the diet makes sense if you're allergic to soy, but this is unusual in adults. It is possible, however, to be sensitive to soy and notice physical symptoms after eating it. Allergy tests cannot identify the problem, but if you associate unpleasant symptoms with soy, you may be able to overcome the intolerance. Try avoiding all soy for a few weeks, and then reintroduce it very gradually. Start with a teaspoon of soymilk daily and increase the amount very slowly over a month or so. If you do this, chances are good that you'll be able to develop tolerance to soy and expand the number of whole soy foods you can enjoy.
A "fat-free" diet has been largely discredited. We need to include fat in our diets, and restricting intake to 20 percent of calories or less is hard to maintain. Low-fat and non-fat food is uninteresting, and people won't stick with such diets unless they are highly motivated.
There are dozens of diets that restrict other foods, but unless you are dealing with a serious medical problem, limiting your daily fare to only the few foods you view as good for you can imperil your health by eliminating needed nutrients. In some cases, avoiding whole groups of food may indicate an eating disorder. It also can negate the pleasure of eating and the enjoyment of sharing meals with others. My views on healthy eating are well known: I emphasize pleasure as well as sound nutrition. (I discuss this at length in my book Eating Well for Optimum Health). My recommended anti-inflammatory diet includes a wide range of foods that are not only good for you but also taste good and make for enjoyable meals.
Andrew Weil, M.D.