Wasting Too Much Food?
I find myself throwing away food because it spoils or passes its sell-by date, particularly during the holiday season. Do you have any advice on how to avoid wasting food?
Andrew Weil, M.D. | December 6, 2012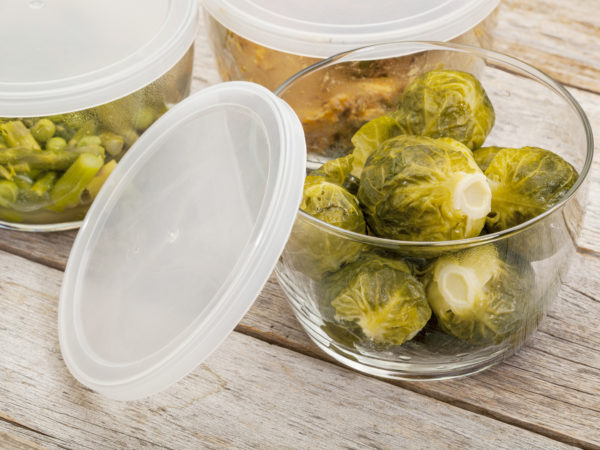 We waste a tremendous amount of food in the United States, about 20 pounds per person per month – that's 50 percent more than we wasted in the 1970s, according to the Natural Resources Defense Council (NRDC). All the waste adds up to 40 percent of each person's food expense per year at a combined cost of an astounding $165 billion. The NRDC estimates that a family of four throws away food worth between $1,350 and $2,275 per year. And the Worldwatch Institute, an environmental research group based in Washington, D.C., calculates that we waste even more food during the holiday season, three times as much between Thanksgiving and New Year's than at other times of the year. I've read that, all told, the food wasted annually in the United States is enough to satisfy the hunger of the approximately 1 billion malnourished people worldwide.
During the holidays, we're inclined to buy too much and cook too much – nobody wants to run out of food when hosting a party or a celebratory dinner. You can better estimate how much you need by taking advantage of some online planning tools that can help you realistically estimate how much to buy. I recently checked out Love Food Hate Waste, a UK website that has tips and tools to help with meal and party planning as well as tips to revive soft or tired vegetables you might otherwise toss out and recipes that make use of leftovers.
Here are some food saving tips from the NRDC:
Buy from bulk bins, and avoid impulse buys. Don't fall for marketing tricks that lead you to buy more food than you need, particularly for perishable items. Though these may be less expensive per ounce, they'll cost you more in the long run if you end up tossing out the excess.
Buy funny-looking fruits and vegetables. Many fruits and vegetables are thrown out by retailers because their size, shape, or color is not "right." Buying this perfectly good produce at farmers' markets or elsewhere, utilizes food that might otherwise go to waste.
Don't be a slave to "use by" or "sell-by" dates. They are not federally regulated and do not indicate safety, except on infant formula. They are manufacturers' suggestions for peak quality. Most foods can be safely consumed well after their "use by" dates.
Freeze leftovers. Frozen foods remain safe indefinitely. You can freeze fresh produce as well as leftovers if you won't have the chance to eat them before they would go bad.
Ask for smaller portions. Restaurants will often provide half-portions upon request at reduced prices.
Take a doggy bag home. Restaurants will pack up what you can't finish so you can eat it at home later. Only about half of Americans take leftovers home from restaurants.
Donate. Non-perishable and unspoiled perishable food can be donated to local food banks, soup kitchens, pantries, and shelters. Local and national programs frequently offer free pick-up and provide reusable containers to donors. You can do this year round, not just during holiday season. To find a food bank near you, visit Food Bank Locator. In New York City, City Harvest, the world's first food-rescue organization, collects approximately 42 million pounds of food each year that would otherwise go to waste, providing groceries and meals for more than 300,000 people each week.
Andrew Weil, M.D.