Too Fat to be an Organ Donor?
My husband recently volunteered to donate a kidney to his brother but was turned away because of his weight. We were shocked. What criteria are used for evaluating potential organ donors? I always thought that more donors are needed.
Andrew Weil, M.D. | October 12, 2012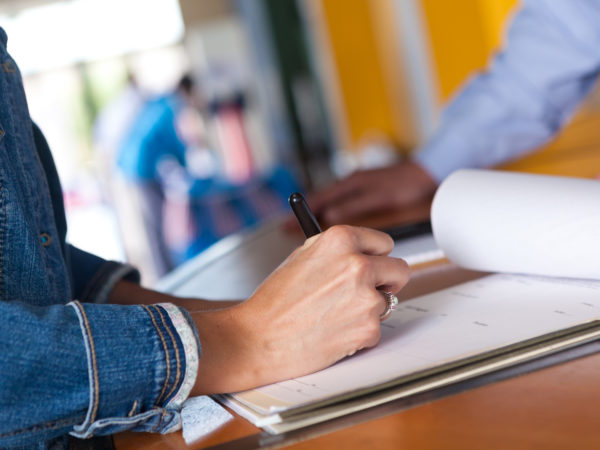 More organ donors are urgently needed, but transplant centers are having an increasingly difficult time finding qualified donors because of the ongoing obesity epidemic. You don't have to be slim to qualify. In fact, when evaluating potential donors, different hospitals have different body mass index (BMI) cutoff points, but it's likely that a potential donor whose BMI is 35 or above, which signals morbid obesity, will be excluded.
In your husband's case, the problem with using a kidney from an obese donor is the heath risk posed (to the donor) by having only one kidney. Obesity raises the risk of kidney failure, and without a "back up" organ, donors themselves would be at increased risk. Normal-weight donors are at risk, too, but their chances of developing kidney disease are much lower. No studies have looked at the long-term risk of kidney failure among obese donors, so doctors have no way to assess it for any individual.
On August 6, 2012, the New York Times reported that obesity is also becoming a problem among liver donors. (A transplant involves taking a portion of the healthy liver, which typically regenerates in six to eight weeks). Nonalcoholic fatty liver disease also called non-alcoholic Steatohepatitis (NASH) is common among obese individuals and makes donation risky for both donor and recipient. This disease also rules out taking part of a liver from a deceased person, as does Type 2 diabetes, a disease increasing in frequency which precludes taking a kidney from a living or deceased donor.
Some potential donors turned down because they are obese can qualify if they lose weight, but a study presented at the National Kidney Foundation's spring 2012 meeting found that only three prospective donors of 22 who were rejected because of excess weight managed to lose enough to become donors.
To qualify as a donor, an individual must be physically fit and in good general health (no high blood pressure, diabetes, cancer, kidney disease, or heart disease). You should be over the age of 18 (younger potential donors must have parental consent). There's no age cutoff, but most donors are under 60. Gender and race don't matter when selecting a donor, but blood compatibility is essential, as it determines whether or not the donor's organ will be accepted by the recipient's body.
I commend your husband for offering to become an organ donor. I wish more people would – the need is pressing. According to U.S. government statistics, more than 115,000 people are waiting for an organ transplant, and 18 of them die every day because of a lack of donations.
Andrew Weil, M.D.