Steroids for the Brain?
My friend, female, age 60, had surgery for a malignant brain tumor a year ago. She is now cancer free, but soon will discontinue the steroids she has been on since the surgery. Are there alternative foods/vitamins/herbs that simulate the benefits of steroids?
Andrew Weil, M.D. | February 5, 2008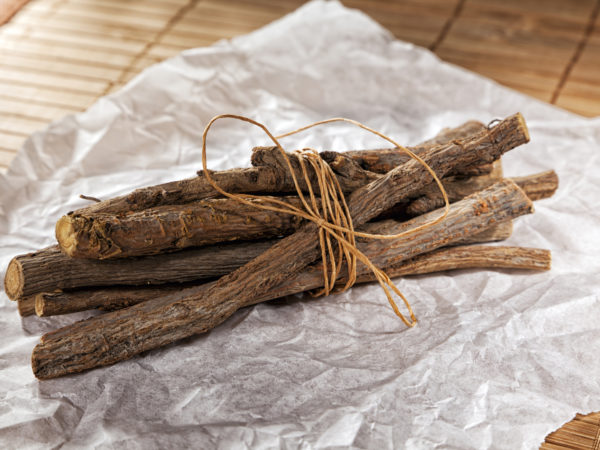 I'm glad to hear that your friend is doing well. After brain surgery, steroids are prescribed to counteract swelling that can result from surgery, the tumor, or treatment. Typically, the steroid dose is reduced when physicians are confident that swelling will no longer be a problem. The drug most often used is dexamethasone (Decadron), which may help relieve headache and other symptoms that occur due to increased pressure caused by swelling. Patients frequently need another drug to prevent seizures – also a risk after brain surgery.
Given that the steroids are not needed long-term, don't worry that your friend will be off them. As a matter of fact, she should feel better, because these powerful drugs have many side effects: weight gain and water retention, increased appetite, diabetes, sleeping problems, mood changes, stomach irritation, skin thinning, an acne-type rash, flushing, and night sweats.
As far as natural alternatives, licorice root has steroid-like effects and can help patients transition off of the drugs, but steroids should not be stopped suddenly, and she should follow the tapering off plan prescribed by her doctors.
Your friend should also follow these lifestyle strategies, which can enhance cancer treatment:
Get plenty of antioxidants through foods or supplements (be sure to discuss any dietary changes with your health care practitioner).
Eat generous amounts of vegetables and moderate amounts of fruit (preferably organic to minimize exposure to pesticide residues).
Drink green tea several times a day.
Eat foods rich in omega 3 fatty acids (walnuts and flaxseed, and cold-water fish like salmon and sardines). Take fish oil supplements if you can't get these foods into your diet.
Limit alcohol consumption.
Andrew Weil, M.D.