Seeking Integrative Medical Care?
I've been seeing the word "integrative" on medical center marquees. Who can legitimately claim to be an integrative physician? And what should you look for at an integrative center?
Andrew Weil, M.D. | October 27, 2010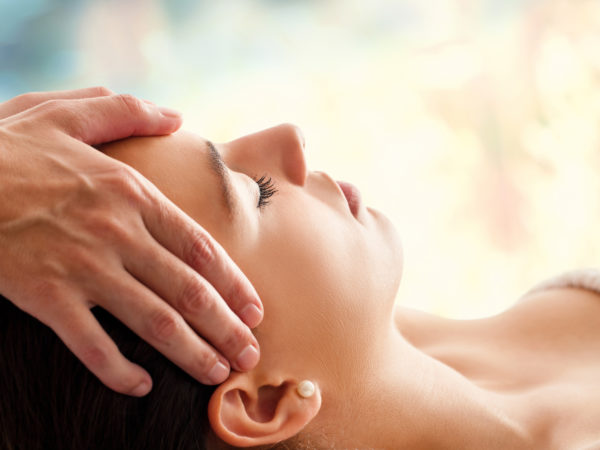 You raise an important question. As defined by the National Center for Complementary and Alternative Medicine at the National Institutes of Health, integrative medicine "combines mainstream medical therapies and CAM (complementary and alternative medicine) therapies for which there is some high-quality scientific evidence of safety and effectiveness."
I view integrative medicine as healing-oriented medicine that takes account of the whole person (body, mind, and spirit), including all aspects of lifestyle. It emphasizes the therapeutic relationship and makes use of all appropriate therapies, both conventional and alternative. I'm gratified that the term "integrative medicine" is becoming more widely known, but I'm not sure that every physician or medical center claiming to be "integrative" meets the exacting standards established at the Arizona Center for Integrative Medicine (AzCIM).
I discussed this issue with Victoria Maizes, M.D., executive director of AzCIM. She notes that AzCIM has a two-year, 1,000-hour fellowship training program and lists its graduates at www.azcim.org. You can be sure if your physician is listed on that site that he or she is well qualified to practice integrative medicine. Our internationally known program is one way to discern that a physician has top-notch integrative training.
But Dr. Maizes noted that, unfortunately, physicians may describe themselves and their expertise as "integrative" even if they have had only minimal training. For that reason, patients need to be discerning when seeking out a practitioner of integrative medicine. Always ask about a physician's formal and informal training. While some have thousands of hours of personal study, others may have only attended a weekend workshop.
It's also important to bear in mind that integrative centers are likely to offer consultations with integrative physicians as well as complementary provider services. The range of services offered varies greatly from location to location, Dr. Maizes noted.
You should also be aware of the following principles when you're seeking or assessing an integrative physician or health center:
A partnership between patient and practitioner in the healing process
Appropriate use of conventional and alternative methods to facilitate the body's innate healing response
Consideration of all factors that influence health, wellness and disease, including mind, spirit and community as well as body
A philosophy that neither rejects conventional medicine nor accepts alternative therapies uncritically
Recognition that good medicine should be based in good science, be inquiry-driven, and be open to new paradigms
Use of natural, effective, less-invasive interventions whenever possible
Use of the broader concepts of promotion of health and the prevention of illness as well as the treatment of disease
Training of practitioners to be models of health and healing, committed to the process of self-exploration and self-development.
I hope this helps you to better evaluate whether or not your treatment is truly integrative.
Andrew Weil, M.D.