Recovering from a Stroke?
My 73-year-old grandmother went in for knee surgery and had a major stroke in the process. The stroke affected the left side of her brain and her motor skills. Are there any alternative therapies or exercises that could help her?
Andrew Weil, M.D. | April 14, 2005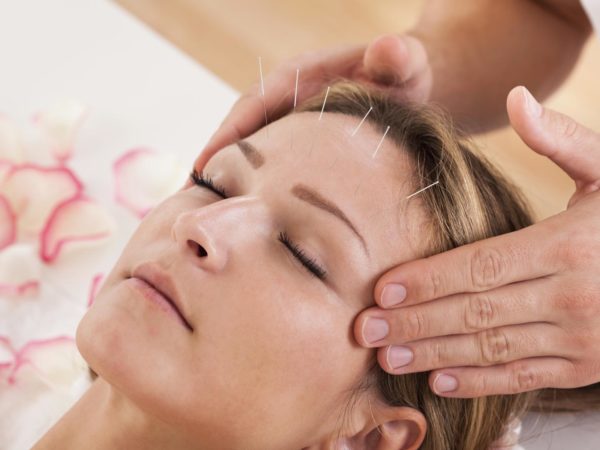 Besides conventional treatment through physical, speech, and occupational therapy, I can suggest two approaches that can be quite helpful for stroke victims. The first is scalp acupuncture, introduced in China in 1971 to treat stroke victims as well as people with severe head injuries. Scalp acupuncture isn't appropriate in the immediate aftermath of a stroke – it is best to wait at least a week afterward since the stimulation it causes could increase the risk of bleeding. However, this method can be effective if begun even up to two years after a stroke. The recommended course of treatment involves about eight daily (or every other day) sessions. Individual patients may need more than one course of treatment (waiting at least one week between courses is recommended). It is worthwhile continuing with scalp acupuncture for as long as the patient continues to improve.
The only problem with scalp acupuncture is the scarcity of practitioners. Usually they are Chinese, trained in China. For help, contact The American Academy of Acupuncture and Oriental Medicine (www.aaaom.org) or the American Academy of Medical Acupuncture (www.medicalacupuncture.org).
The other approach is the Feldenkrais Method, which uses gentle movement and directed attention to increase ease and range of motion, and improve flexibility and coordination. The Feldenkrais approach has demonstrated success in helping to rehabilitate stroke victims by training the nervous system to find new pathways around areas of damage. To find a qualified Feldenkrais practitioner experienced in working with stroke patients, contact the Feldenkrais Guild of North America at www.feldenkrais.com or by telephone toll free at (866) 333-6248 or (800) 775-2118.
In my experience, both of the methods I've described are safe and effective.
Andrew Weil, M.D.