Reconnective Healing?
I have heard that Eric Pearl's method of channeling reconnective energies can heal serious illnesses, including AIDS. What do you make of his approaches?
Andrew Weil, M.D. | January 4, 2009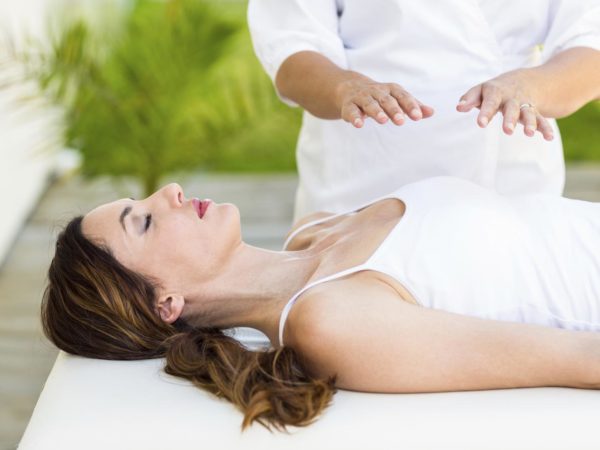 I question his motives, and I don't believe he has anything useful to offer. According to his own published story, Eric Pearl is a chiropractor who was practicing in Los Angeles when he claims to have encountered a "Jewish gypsy" on Venice beach who offered, for $333, to reconnect his body's meridian lines to the grid lines on the planet, whatever that means. He now says that the result left him with the power to heal people physically and spiritually merely by placing his hands above or beside his patients. The New York Times has reported that the people Dr. Pearl treats insist they feel sensations ranging from heat to waves of intense pressure.
Dr. Pearl and his patients claim that his energy healing has cured drug addictions, chronic fatigue syndrome, fibromyalgia, colitis, relieved the pain of AIDS and cancer and elevated moods. On his Web site Dr. Pearl describes how patients' malignant tumors and progressive diseases have disappeared following treatment. He doesn't claim personal credit for these reported "cures" – instead he says that the energy that passes through him is responsible. He has written that his hands have blistered and bled while he is transmitting the "energy" and that his patients see spectacular colors and encounter angels while being treated. We have only his word for all this. To my knowledge, no studies or formal investigations have confirmed any of Dr. Pearl's claims. And contrary to a statement since removed from his Web site, no studies of his reconnective therapy have ever been done at the Arizona Center for Integrative Medicine (AzCIM) as the University of Arizona's School of Medicine. He did once give a short talk at the AzCIM, but he will not be invited back.
Therapeutic Touch (TT), a form of energy medicine that has been studied, doesn't involve actual touch either – here, practitioners (mostly registered nurses) use their hands to assess and balance the energy field surrounding the body in order to promote our natural ability to heal. Studies of TT have found positive effects in patients with osteoarthritis of the knee, tension headache, pain and anxiety in burn patients and wound healing. Other research suggests that TT can boost immunity in highly stressed people.
In contrast to what we've learned about TT, Dr. Pearl's claims of "cures" for life-threatening illnesses, his bleeding hands and the angels sound pretty far-fetched. Dr. Pearl has been asked several times not to use my name in his self-promotion. I do not endorse him.
Andrew Weil, M.D.