Is It Better To Be Short?
I've heard that tall people are more likely to develop cancer. If this is true, I would love to know what height has to do with the risk. Can you explain?
Andrew Weil, M.D. | December 14, 2015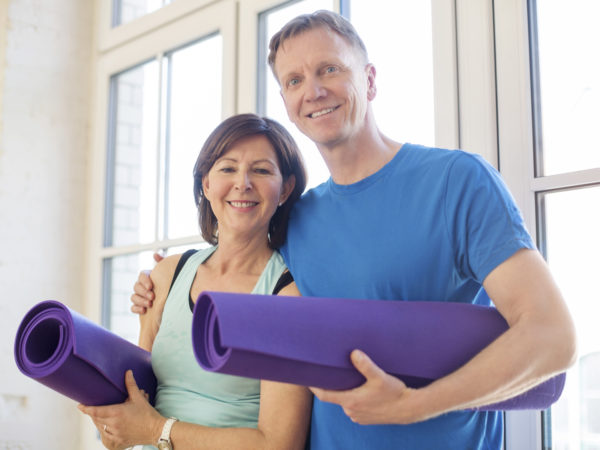 Originally published 10/22/2013, updated on 12/14/2015.
Being tall usually is viewed as an advantage: in our society, tall people tend to have higher IQs and greater earning power than the not-so-tall. They meet and marry tall mates and have tall children. And studies have shown that tall people tend to live longer.
But some recent research suggests that tall people may be at higher risk of cancer. Swedish investigators found that for every additional 10 centimeters (about 4 inches) in height, cancer risk increased by 18 percent in women and 11 percent in men. In addition, they found that taller women had a 20 percent greater risk of breast cancer and that the risk of developing melanoma increased by approximately 30 percent per 10 cm of height in both men and women.
To arrive at these conclusions the research team followed 5.5 million men and women from 1958 to 2011. The investigation is the largest to have looked at the association between height and cancer risk.
An earlier study, from the Albert Einstein College of Medicine in New York, found that tall, postmenopausal women are at higher risk of several types of cancer, all associated more with height than with body mass index (BMI). The list included cancers of the breast, colon, endometrium, kidney, ovary, rectum, and thyroid, as well as multiple myeloma and melanoma. The researchers looked at data from 20,928 women participating in the Women's Health Initiative (WHI), a 15-year investigation into the most common causes of death, disability and poor quality of life in postmenopausal women – cardiovascular disease, cancer, and osteoporosis. The women participating were between the ages 50 and 79.
In addition, a Norwegian study published in 2005 found that the risk of colon cancer rose with increased height in both men and women. The researchers followed 2 million adults age 20-74 from 1963 to 2001. In men, the risk also increased with a higher body mass index.
Another recent investigation linked height with shorter life spans and the highest risk of dying prematurely among patients on kidney dialysis. The link was stronger in men than in women and was seen in whites, Asians, and American Indian/Alaskan natives, but not in blacks, the researchers reported. The study group, from Ireland's University of Limerick, followed 1,171,842 patients who began dialysis in the United States from 1995 to 2008 for an average for 1.6 years. This is the largest inquiry to date on the link between height and premature death in dialysis patients.
None of these studies has found anything other than an association between height and cancer (or height and premature death in the dialysis investigation). They did not reveal what it is about height that might increase the risk of either cancer or premature death.
Since there's nothing any of us can do as adults to influence our height, I wouldn't worry about these findings. All we can do to bolster our odds of living long and healthy lives individually and for our families is to take the best care of ourselves today – and instill good health practices in our kids.
Andrew Weil, M.D.
Sources:
Emelie Benyi et al, "Link Between Height and Cancer." Paper presented at the annual meeting of the European Society of Pediatric Endocrinology, on October 1, 2015 in Barcelona, Spain.
M. E. Elsayed, J. P. Ferguson, A. G. Stack. "Association of Height with Elevated Mortality Risk in ESRD: Variation by Race and Gender." Journal of the American Society of Nephrology, 2015; DOI: 10.1681/ASN.2014080821
A. Engeland et al, "Height and body mass index in relation to colorectal and gallbladder cancer in two million Norwegian men and women." Cancer Causes & Control, October 2005.